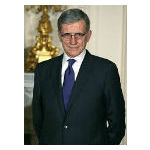 FCC Chairman Tom Wheeler said today that he will step down January 20, 2017. With Wheeler to step down, that will leave the commission with just three commissioners in the short term. Legislators have declined to re-confirm Democratic Commissioner Jessica Rosenworcel and with Wheeler (also a Democrat) leaving, that means Mignon Clyburn will be the commission's only remaining Democrat. Also remaining will be the commission's two Republican commissioners Ajit Pai and Michael O'Rielly.
Wheeler to Step Down
In a statement, Wheeler said serving as FCC Chairman was the greatest honor of his professional life. He thanked commission staff for their service, which he said "contributed to a thriving communications sector, where robust investment and world-leading innovation continue to drive our economy and meaningful improvements in the lives of the American people." He said it had been a privilege to "help protect consumers, strengthen public safety and cybersecurity, and ensure fast, fair and open networks for all Americans."
With Republicans holding a majority on the commission, we can expect to see them reversing the Wheeler commission's decision to classify broadband as a Title II service. Additionally, plans to regulate business data services likely will not come to pass. Plans to vote on that action and several other action items were removed from the agenda for last month's FCC meeting in an apparent response to a request from Republicans.
Rural telecom service providers had been hoping to see a prompt resolution of budget issues pertaining to the high-cost Universal Service program, but how or when that will be resolved is unclear.