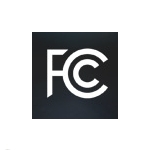 The FCC is seeking input on what to do about a $1.6 billion budget shortfall for the broadband Connect America Fund program for rural rate-of-return carriers opting to transition to support based on a cost model developed by the FCC. The shortfall occurred because more carriers than expected have opted to participate in that FCC A-CAM model based program. The budget shortfall is $160 million annually for the 10-year program.
Rural carriers had until Tuesday to advise the FCC whether they wanted to remain on traditional high-cost Universal Service support based on embedded costs or to transition to model based support. Those carriers opting for model-based support also are required to meet more aggressive broadband buildout targets in comparison with those remaining on the traditional program.
A total of 216 rural carriers opted for FCC A-CAM model based support in 43 states, according to an FCC public notice issued yesterday. A list of those carriers can be found in the public notice.
FCC A-CAM Model
As the public notice explains, the FCC rate-of-return order indicated that if demand for the model-based program exceeded the funding allocated to that program, the FCC would consider whether circumstances would warrant an additional $50 million annually for the program. In the order, the commission also noted that "other measures may be necessary" if demand for model based support was so great that the funding per location cap would need to be set below $146.10 per location to remain within the available budget.
Possible measures outlined previously include "prioritizing" among electing carriers, the public notice explains. Priority might be determined based on carriers' level of deployment – either their percentage of locations lacking 10/1 Mbps or the absolute number of such locations — or the average cost per location, the FCC notes.
The commission also is asking for other ideas on how to address the budget shortfall. Interested parties have until November 14 to submit their ideas.
Whither Stand-Alone Broadband?
The greater than anticipated demand for the cost -based program also is expected to reduce the amount of support available for those remaining on the traditional high-cost Universal Service Fund, explained Mike Romano, senior vice president of industry affairs and business development for NTCA—The Rural Broadband, in a recent interview. And that, he said, could negatively impact stand-alone broadband.
Traditionally, carriers have only been able to collect Universal Service funding for broadband if a customer also purchases voice service. But one of the reforms included in the rate-of-return order was to allow carriers remaining on the traditional high-cost program to collect Universal Service funding for lines that only deliver broadband service.
Romano cautioned, however, that budget controls and cuts could make it impossible for rural carriers to offer stand-alone broadband at prices that are "reasonably comparable" to those in urban areas.