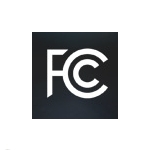 Don't expect the FCC to make any major decisions for the remainder of President Obama's term in office. As the nation gets set for a Republican administration, including anticipated Republican control of the FCC, commission chairman Tom Wheeler apparently has heeded calls from Republican lawmakers for an FCC freeze.
The FCC had planned to vote tomorrow on several important policy issues — including a Universal Service mobility fund; business data services; and data, voice and voice-over-LTE roaming. But according to a notice issued this afternoon, all of those items have been deleted from the agenda for tomorrow's monthly commission meeting, along with a fourth item about video descriptions and video accessibility. Those were the only four items scheduled for presentation on tomorrow's agenda.
FCC Freeze
The decision to delete the items from the agenda apparently came in response from letters sent to Wheeler from House and Senate Republican leaders asking for an FCC freeze during the presidential transition.
Fred Upton, Republican chairman of the House Energy and Commerce Committee, and Greg Walden, Republican chairman of the Communications and Technology Subcommittee, sent a letter to Wheeler yesterday asking Wheeler to impose an FCC freeze.
"[I]t would be counterproductive for the FCC to consider complex and controversial items that the new Congress and new Administration will have an interest in reviewing," wrote Upton and Walden, who asked Wheeler to focus on the voluntary auction of TV broadcast spectrum.
Republican Senator John Thune, chairman of the Senate Committee on Commerce, Science and Transportation, sent a similar letter to Wheeler.
The FCC's two Republican commissioners – Michael O'Rielly and Ajit Pai – issued statements urging Wheeler to heed the legislators' requests. According to Pai, former FCC Chairman Kevin Martin under President George W. Bush, imposed a freeze during the period after Obama was elected but had not yet assumed office.
The apparent FCC freeze could leave rural telecom providers in limbo with regard to the critical Universal Service program. Earlier this month, the FCC revealed that more providers than expected had opted to accept broadband Universal Service support based on a cost model, resulting in a funding shortfall of $1.6 billion in support for those providers. The commission had asked stakeholders for input on how to address the shortfall, but it would appear that any action will not be forthcoming until FCC leadership changes after president-elect Donald Trump takes office.