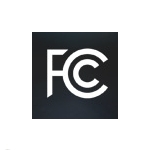 The majority of rural rate of return carriers that initially opted to receive broadband support based on the FCC alternative Connect America model (A-CAM) have reconfirmed those plans based on revised A-CAM broadband support offers.
Those offers were reduced when demand for the A-CAM program was greater than expected. Although the commission raised the budget for the program, the additional funding was not sufficient to cover a total funding gap of $1.6 billion over 10 years.
Revised A-CAM Broadband Support Offers
A total of 182 carriers accepted a total of 217 revised A-CAM broadband support offers, the FCC said yesterday. The total number of carriers that received revised offers was 191, and the total number of offers that were revised was 228. (Some carriers received more than one offer because they operate in more than one state and offers were made on a state-by-state basis.)
Forty-five initial A-CAM offers made to 35 carriers were for less money than the carriers would have received by staying on the traditional program and therefore were not revised. Instead those carriers will receive the total amount of A-CAM funding they initially were offered.
Carriers opting to receive funding based on the A-CAM model are required to meet specific rural broadband buildout schedules that do not apply to carriers remaining on the traditional program. Those requirements were adjusted downwards for carriers receiving revised offers. An FCC public notice released yesterday includes a list of all carriers that accepted revised A-CAM offers, along with the amount accepted and buildout requirements.
When the revised offers were sent in late December, the FCC said it would consider making additional funding available for carriers choosing A-CAM support, in which case buildout requirements also would be raised. The commission also will need to decide whether to make additional funding available to the traditional high-cost program, which also faces a budget deficit.
One of the biggest recipients of A-CAM funding will be TDS, which as expected, accepted revised offers for multiple states.
The total number of carriers now authorized to receive A-CAM support is 207 and the total amount of support to be issued over a 10-year period is $5.283 billion. About $4.5 billion of that was addressed in yesterday's public notice.