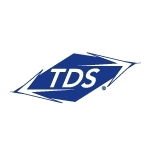 At least one rate of return carrier appears satisfied with the revised A-CAM broadband funding it was offered in late December. Addressing investors at a financial conference yesterday, TDS Telecom corporate relations executive Jane McCahon referred to the company's revised offer as a "positive development."
A-CAM Broadband Funding
When more carriers than expected opted for A-CAM broadband funding, which is based on a cost model called the alternative Connect America model (A-CAM), the FCC faced a shortfall of $160 million annually in the A-CAM budget, which had been set at approximately $1 billion annually.
In late December, the FCC allocated an additional $50 million annually from high-cost Universal Service program reserves to the A-CAM budget, reducing the A-CAM shortfall to $110 million. At that time, the commission issued revised funding offers with less aggressive build-out requirements for most of the carriers that had chosen the A-CAM option, including TDS.
According to McCahon, TDS initially was offered $82 million annually in A-CAM funding for 10 years to bring broadband to 160,000 households that cannot get broadband today. The company's new offer is $75 million annually, she said.
"We're very pleased with that offer," McCahon said – although she added that the company is still reviewing it on a state-by-state basis. Companies that received revised A-CAM offers have until January 19 to advise the FCC whether they accept the revised offers.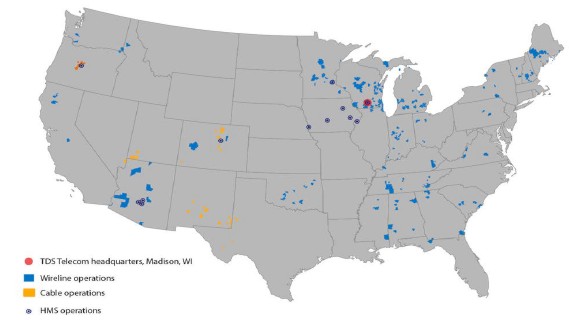 It's not clear whether other companies that received revised A-CAM offers will be as pleased as TDS was. An important consideration is that the FCC did not reduce funding for all carriers in direct proportion to the budget shortfall, but instead made less severe cuts for companies that have deployed 10/1 Mbps broadband service to a lower percentage of locations in eligible high-cost census blocks.
NTCA–The Rural Broadband Association and USTelecom have asked the FCC to restore the full A-CAM budget and if that occurs, carriers accepting A-CAM funding will have to comply with their original build-out requirements. The carrier associations also have asked the FCC to increase the budget for rate of return carriers that remained on the traditional high-cost universal service program, which bases funding on embedded costs. A key concern there is that without additional funding, rural carriers will have to set prices substantially higher than market rates.
TDS Broadband Status Quo
At yesterday's conference, McCahon outlined upgrades TDS already has made to its broadband infrastructure.
Thanks to deployments completed in 2016, fiber-to-the-home now reaches about 22% of households in TDS's serving area. The company's current broadband take rates in those areas is 30% and the company sees considerable room for improvement there, as the take rate in some areas is 50%.
In copper markets where TDS faces competition from cable companies, the company deployed bonding in 2016, thereby boosting data rates to as much as 50 Mbps. The company does not deliver video over that infrastructure in those markets but instead resells Dish satellite service, enabling the entire 50 Mbps to be available for Internet connectivity. Cable competitors may offer speeds as high as 100 Mbps but McCahon said TDS's emphasis on customer service enables the company to "do a pretty good job of holding on" to customers.
McCahon made her comments at the Citi 2017 Internet, Media & Telecommunications Conference in Las Vegas, which was also webcast.