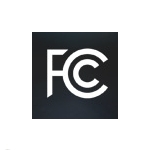 The FCC intends to fine two New York City residents for allegedly using false caller ID numbers – a practice known as caller ID spoofing – under the The Truth in Caller ID Act of 2009.The FCC caller ID spoofing fines would be for New York City residents Steven Blumenstock and Gary Braver for $25,000 each for allegedly using spoofed caller ID numbers with the intent to cause harm. Under the Truth in Caller ID Act, forfeiture penalties or criminal fines can total as much as $10,000 per instance up to a maximum of $1,000,000.
In its proposed Forfeiture Notice, the FCC Enforcement Bureau presents evidence that Blumenstock and Braver made 31 spoofed telephone calls to Mr. Braver's ex-wife in order to harass and stalk her. They also spoofed the phone numbers of Ms. Braver's parents, her child's school district, Sing Sing Correctional Facility, the U.S. Postal Service and others in order to trick Ms. Braver into answering her phone so they could send her harassing messages.
FCC Caller ID Spoofing Fines
"It is against the law for anyone to harass, defraud, or terrorize another person by spoofing or deliberately manipulating their caller ID," Enforcement Bureau Chief Travis LeBlanc said in a statement about the proposed FCC caller ID spoofing fines. "Spoofing is particularly disturbing when used to trick consumers into believing that the calls are from family members or representatives of banks, creditors, insurance companies, and even the government."
The National Network to End Domestic Violence in late 2015 notified the Enforcement Bureau that Ms. Braver was receiving harassing phone calls that used spoofed caller ID numbers. The Bureau traced the calls to Mr. Blumenstock and Mr. Braver and uncovered at least 31 alleged spoofed phone calls made to Ms. Braver. Ms. Braver had a court protection order against her ex-husband at the time. Nonetheless, t
The FCC also alleges that at the direction or with the participation of Mr. Braver, Blumenstock used a third party spoofing service to make menacing calls. Mr. Braver was subsequently arrested and charged by New York City's Nassau County Police Department with stalking and aggravated harassment. A criminal case is ongoing.
Caller ID spoofing has proliferated in tandem with rising use of VoIP. The volume of fraudulent calls to call centers rose 45% since 2013, according to a May 13, 2016 report from call center fraud protection firm Pindrop Labs. Pindrop analyzed some 10 million calls to call centers in the U.S. and U.K. and found that 1 in 1,700 calls in the U.S. and 1 in 700 in the U.K. were fraudulent and carried an average cost of $0.65/call.
"There is an alarmingly large increase in attackers targeting call centers to gain access to funds and steal key assets including money, merchandise and proprietary information," said David Dewey, director of Pindrop Labs. "This is a growing problem on a global scale. The common thread is that criminals go where the likelihood of detection is lowest and the rewards are high."
Telemarketers also have been found to use caller ID spoofing.