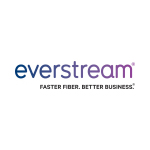 An Everstream St. Louis expansion will begin with a 150 fiber mile project in the northwest suburbs of O'Fallon and St. Charles. The network in the communities, in which several Fortune 500 companies have offices, is scheduled to be lit by the beginning of October.
The business-only fiber provider plans to spend $25 million to build an 800 mile fiber network in the region. A second 150-mile section in the northwest suburbs, to be lit during the first quarter of next year, will serve downtown St. Louis; St. Louis County, Missouri; St. Charles County, Missouri and the Metro East region of southern Illinois.
"The greater St. Louis metropolitan region is home to world-class businesses that need world-class, high-capacity fiber connectivity," Everstream President and CEO Brett Lindsey said in a press release about the Everstream St. Louis expansion. "Everstream's network was built from the ground up for businesses requiring reliability, speed and scale. Businesses in the greater St. Louis area want to have access to another option for connectivity, and we continue to work with the City of St. Louis on our expansion efforts."
The Everstream St. Louis expansion will include connecting to a state-of-the-art data center in the city's business district and providing access to 34 data centers across the Midwest. That number is expected to increase. More than 20 employees will be added to the company office in downtown St. Louis, the company says.
Everstream has been active this year.
In April, it closed its acquisition of Rocket Fiber LLC. The provider focuses on Michigan markets and rounds out Everstream's footprint in greater Detroit.
Also in February, Everstream launched in the greater Chicago market. At the time, the company said that by the end of this year it would be more than 500 of the planned 1,200 route miles.
In late January, Everstream said it will invest $250 million in five new markets during the year. The company's goal at the time was to build 15,000 route miles by year's end. The markets are Dayton, OH; Fort Wayne, IN and Louisville KY in addition to St. Louis and Chicago .