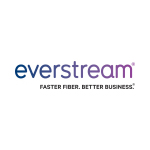 Competitive business-only regional fiber network operator Everstream said today that it will enter five new markets and invest more than $250 million during 2020.
The moves, which are part of a strategy that includes both organic growth and acquisitions, are aimed at helping Everstream reach its goal of 15,000 route miles by the end of the year. The investment will bring services to Chicago; St. Louis, Missouri; Dayton, Ohio; Fort Wayne, Indiana and Louisville, Kentucky.
Everstream said it will open offices in these new areas and hire more than 100 employees. The personnel plans follow on the announcement in 2018 that the company would add 90 employees in Cleveland and Columbus, Ohio.
"Everstream's goals for 2020 are aggressive," Everstream President and CEO Brett Lindsey said in a press release. "We actively continue our network build to provide high-capacity, low-latency connectivity to businesses throughout the Midwest. At the same time, we are also strategically pursuing acquisition and partnership opportunities that will help us reach our goals more quickly while densifying the network already in place."
Last year, Everstream invested more than $70 million in network construction and ended the year at more than 13,000 route miles, a 30% gain. The company brought services to Columbus, Ohio; Indianapolis and Milwaukee. The company densified its Cleveland network. Two acquisitions also boosted the company's Midwest presence. Everstream offers dedicated Internet access, dark fiber and Ethernet services. It has 36 data centers across the Midwest.
The 2019 acquisitions were announced in April and October. In April, Everstream acquired Arch Fiber Networks, a St. Louis company. The transaction includes a 75-mile conduit system and 55 route miles of fiber. In addition, 20 miles of duct are fiber ready.
In October, Everstream announced a definitive agreement to purchase a 200 mile fiber network and CLEC operation from DataBank. The entity originally was owned by LightBound and was purchased by DataBank.