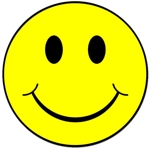 Consumer satisfaction across a range of major goods and services is holding steady and relatively high after slumping from late 2007 through 2008, according to the latest American Customer Satisfaction Index. Coming in at 75.9 out of a possible 100 ACSI points–unchanged from Q4 '09–"American businesses have responded to the recession by increasing or stabilizing customer satisfaction," commented Claes Fornell, founder of the ACSI and author of The Satisfied Customer: Winners and Losers in the Battle for Buyer Preference.
"There have been far more ACSI gainers than losers. Customer service has improved and buyer value for money is rising. The progress in customer satisfaction is also reflected in growing consumer demand and spending—a key for the economic recovery to be sustainable."
Included in the ACSI's cable and satellite TV section for the first time, Verizon's FiOS and AT&T's U-verse led the way to the sector's highest level of customer satisfaction in 10 years. Verizon FiOS was tops with an index score of 73 with AT&T's U-verse TV following close behind with a score of 72.
Satellite TV continued to rate higher than cable providers. DISH Network's scored spiked 11% to 71, overtaking DirecTV for the first time since 2005. DirecTV's score fell 4% to 68, evidence of the success of DISH's aggressive promotions and DISH's price increase, according to the ACSI news release. 
All four of the nation's largest cable providers did register increases, however. Last place Charter Communications took a leap forward, gaining 18% to 60, and "leaving it statistically tied with Comcast and Time Warner Cable, both of which added 3% to 61. "Having enjoyed near-monopoly status in most areas for many years, cable companies had little incentive to provide quality services at a good price," Fornell said.
"Now that satellite and fiber-optic TV providers have created a competitive challenge to cable, the cable companies have started to step up customer service and realize some gains in customer satisfaction, but they still remain far behind both satellite and fiber-optics."
In the telephony sector, traditional and long-distance service showed improvement, rising 4% to 75–its highest level in a decade, according to ACIS. AT&T came in on top, rising 6% to 75. Cox followed with an unchanged score of 74 followed by Verizon with a 73. CenturyLink and Comcast brought up the bottom with gains of 3%, to 70, and 2%, to 68, respectively.
Up 4% to 72, customer satisfaction with wireless telephone services hit a new all-time ACSI high for the second year running. T-Mobile tied with Verizon Wireless with the highest customer satisfaction with a score of 73. Sprint Nextel showed the largest improvement, up 11% to 70 after rising 13% the previous quarter. AT&T Mobility improved 3% to 69, an indication that it has "made strides to relieve some of the strains on its network caused by the rapid influx of the iPhone customers," ACSI noted.