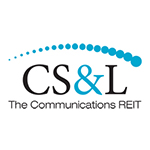 Dark fiber is a great fit for a telecom REIT strategy, said Communications Sales & Leasing Executive Vice President, Chief Financial Officer and Treasurer Mark Wallace at a financial conference yesterday. The reason is that unlike the electronics underlying lit fiber, dark fiber assets are "REIT-able," Wallace explained.
Telecom REIT Strategy
CS&L is the company spun out of Windstream as a telecom real estate investment trust (REIT) several years ago. CS&L owns the copper and fiber assets underlying Windstream's network, which Windstream leases on an exclusive basis from CS&L. Assets in the REIT avoid certain taxes, and spinning out those assets freed up cash for Windstream.
CS&L has been trying to reduce its reliance on Windstream for ongoing business and has made two acquisitions since the spinoff in pursuit of that goal. One acquisition was Tower Cloud, which owned dark fiber connecting cell towers – assets that were suitable for inclusion in a REIT, Wallace said. The other acquisition was PEG Bandwidth, which had some assets that were REIT-able but others that had to be put into a taxable REIT subsidiary.
In addition to acquiring assets, CS&L has been deploying some of its own, focusing on dark fiber builds that can be included in the REIT. Some of those builds have been to support small cell backhaul, Wallace said.
"We want to continue to do M&A and we will continue to grow organically," Wallace said.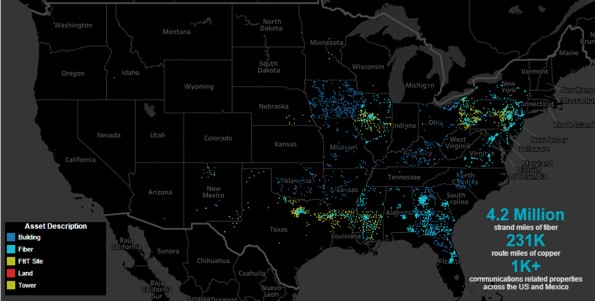 He noted that the company prefers to emphasize tier two and tier three markets because there is less competition in those markets, which yields more pricing stability and less churn, he said.
Moving Forward
Only 82% of CS&L revenues come from Windstream, according to Wallace. The company hopes to reduce that further through additional builds and acquisitions.
The company would like to buy data center assets but doesn't want to operate them, Wallace noted. Instead the company would prefer to structure such a deal on a "triple net" basis. With that approach, CS&L would own the assets, which would be leased to the data center operator in a manner that would require the data center operator to bear many of the costs associated with the property.
Wallace made his comments at RBS Capital Markets 2016 Technology, Internet, Media and Telecommunications Conference, which was also webcast.