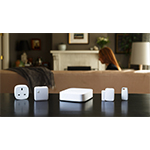 More than one-third of U.S. adults have problems setting up or operating connected devices, according to research from iQor, a managed service provider focused on customer support. The survey says that consumers take more than eight steps to resolve technical problems or issues concerning their smart devices and spend, on average, almost 1.5 hours resolving these issues. They also spend almost an hour working with customer service – while 22% gave up and returned the product for a refund.
The survey further found that consumers deal with an average of 2.1 companies and conduct 2.7 sessions with 3.1 different people in the course of attempting to install and use new technology in their home. Seventeen percent of respondents had to deal with five or more people to get their issue handled. Only about one-third of respondents said their information was retained between phone conversations. Of those whose information was not retained, 81 percent said their resolution was delayed and 85 percent found the lack of retention somewhat or extremely annoying.
The survey found that 59% of consumers read the instructions or manual as a first step in resolving issues and 14% asked a friend or family member for help. On average, more than eight steps — reading instructions, visiting the manufacturer's website, searching Google, visiting other websites, calling the manufacturer, returning for repair/replacement and others – were undertaken.
The survey, which was conducted between November 9 and 17 by SSI, was based on a poll of 1,004 U.S. adults 18 years or age or older.
"Connected devices are improving lives globally but, as devices become more complex and the IoT ecosystem expands, brands need to rethink their service models or else face even more frustrated consumers and unnecessary, costly returns," said Hartmut Liebel, CEO of iQor in a press release. "Connecting the consumer and product journeys, and using those insights to make consumer experience more frictionless and less frustrating, is a matter of concern for industry and consumers."
IDC last year found similar challenges to full use of connected devices. Only 31% of respondents to a survey believed they were taking full advantage of their devices, 16% didn't know how to set up their devices and 24% believe the device had useful features of which they were unaware.