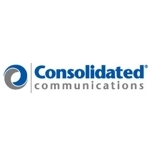 Although some tier two local exchange carriers have been seeing broadband declines, Consolidated Communications is seeing broadband growth. Bob Udell, president and CEO of the company, attributes Consolidated Communications broadband growth, in part, to the offering's quality of service (QoS) capability.
"Five to six years ago we began engineering [QoS] across the entire network," explained Udell at an investor conference yesterday. QoS prioritizes certain types of traffic on a customer's network connection, thereby enabling Consolidated's 100 Mbps service to provide a better user experience than a cable company's 300 Mbps service, he said.
He noted, for example, that a smartphone on a Consolidated broadband customer's home WiFi network will work fine even if a movie is being streamed or downloaded because of the QoS capability.
Also contributing to Consolidated Communications broadband growth is widespread availability of higher speed services. Customers in 40% of the company's broadband footprint can get speeds of 100 Mbps and 90% can get speeds of 20 Mbps.
Consolidated also has been deploying gigabit services in some markets and according to Udell, that is the company's fastest growing service category, even though customers typically use only a fraction of total capacity. That's a change from what a different Consolidated executive said just over a year ago. That exec said the company had few takers for gigabit service at that time.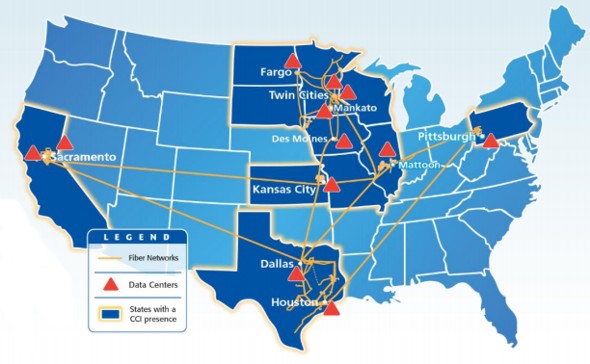 Business Services
Consolidated also has been emphasizing the business market, Udell told investors at the Wells Fargo 2016 Tech, Media and Telecom conference yesterday, which was also webcast.
Through expansion and acquisitions the company now has an extensive fiber network, 70% of which is outside the company's traditional service territory. Interestingly, the company defines its addressable business market to include those businesses that lie within one mile of its network. The company believes it has substantial upside in that market, Udell said. He noted that Consolidated has achieved a 20% market share in some of those areas but in general is at about a third of that level.
Another area where Consolidated has taken a rather unique approach is with regard to dark fiber. Some carriers decline to offer dark fiber services because they believe the margins are too narrow. But while agreeing that margins are slim, Udell said Consolidated will sometimes sell dark fiber to a customer if the customer also purchases lit services and/ or if Consolidated sees an opportunity to bring dark fiber to cellsites or business locations as part of the same build.
"Where it makes sense as part of a combination solution we have always entertained it," Udell said.