An announced Comcast X1 Sling TV integration will bring DISH's OTT service to millions of Comcast set-top-boxes. The deal illustrates an ongoing embrace of OTT content by traditional pay-TV providers like Comcast. With this Sling deal, Comcast appears to be focused on their extensive multicultural content offerings.
"The addition of Sling TV's multicultural programming will be an excellent complement to the existing international offerings on X1 and will be attractive to our customers," said Javier Garcia, Senior Vice President and General Manager, Multicultural Services for Comcast Cable in a press release. "Our customers are becoming increasingly diverse and this is a fantastic opportunity to quickly deliver even more customized and multicultural programming to them, on an X1 platform that's smart, fast and easy-to-use."
While the Comcast X1 Sling TV announcement focuses on Sling's deep multicultural content offerings, a Sling TV spokesperson confirmed to Telecompetitor that the full Sling TV channel line-up will be available on X1. Sling TV's Orange and Blue packages features traditional linear cable networks like ESPN and HBO. Sling currently provides 425 channels, of which 320 are multicultural networks in 21 different languages.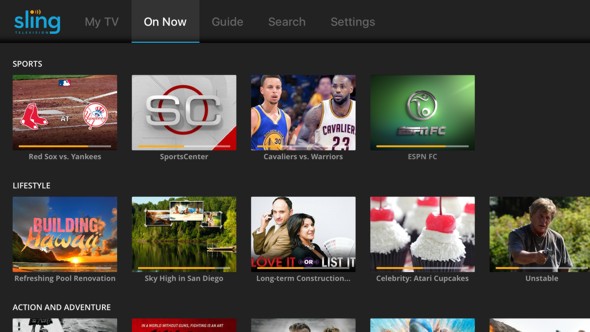 Financial terms of the deal were not disclosed and a launch date has not been identified. Sling did confirm that pricing for Sling will remain the same for X1 customers, with multicultural program packs starting at $10/month, but can go as high as $45 for specific packages.
Comcast's cloud based X1 platform is available nationwide and Comcast projects 50% of their video subscribers will be on it by the end of this year. They recently added Netflix to X1, illustrating an embrace of OTT content integration. Will Hulu be next?