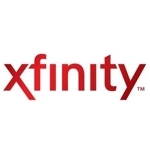 People are spending more time watching films and video programming than ever (4-5 hours per day for the average viewer) but they're doing it across a variety of screens and distribution platforms, as well as choosing when and where they view it. The rapid rise in popularity of more personalized, multi-platform video programming via over-the-top (OTT) service providers such as Netflix continues to fuel reactionary activity among cable MSOs and TV broadcast networks.
In its latest attempt to deliver a wider variety of video content across mulitple platforms and viewing devices, Comcast on October 13 announced it will distribute short-form Web video content from more than 30 cable and broadcast TV networks on-demand via its X1 cable TV platform.
Comcast OTT Video
At beta launch, content will focus on ¨live¨ programming, such as news, sports and current events, in which traditional cable and broadcast TV networks still have the upper hand. Segments from shows such as NBC's Today Show and Fox Sports Live will be available initially but Comcast and its partners intend to expand the X1 short-form Web video and add extras, bonus and complimentary series.
Besides NBC and Fox, short-form Web to X1 content providers include: A&E, ABC News, AMC, American Heroes, Animal Planet, BBC America, Big Ten Networks, CNBC, Cooking Channel, Destination America, Discovery, Discovery Life, DIY, E!, ESPN, Esquire Network, Food Network, FYI, HGTV, History, IFC, Investigation Discovery, Lifetime, LMN, MSNBC, Music Choice, OWN, Science Channel, Sundance TV, TLC, Travel Channel, Velocity and WE TV.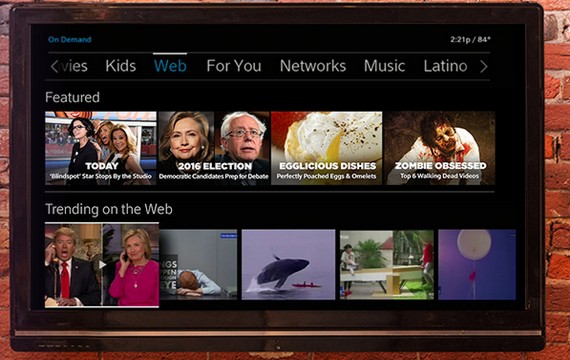 Content will travel from the Internet to Comcast's X1 platform and then to X1 subscribers' TV screens and will be featured in the Web section of Xfinity On Demand. It will also be accessible directly on the Web at Xfinity.com.
"Unique platforms like X1 enable us to explore new outlets for content while providing more viewing options for new and existing audiences," SVP, Business Development, Analytics and Distribution Marketing at A+E Networks Mark Garner was quoted as saying.
"By integrating Web videos into the Xfinity On Demand guide, we have the opportunity to showcase creative, companion content alongside our signature series and specials and engage our viewers in new ways."
Also commenting on the beta launch, NBC Universal EVP for Digital Distribution Ron Lamprecht said: "Integrating our web content into a highly engaged platform like Xfinity On Demand on X1 is a fantastic opportunity to reach and engage millions of viewers on the best screen in the home. With access to platforms like X1, we are able to offer live, on demand and Web content around our properties and provide unique, branded experiences for our viewers."