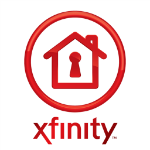 Energy management is integral to the vision of the smart, connected home, and that vision's becoming reality as telecompetitors vie with cable, high-tech and industrial companies for a share of what promises to be a key market for many years to come.
Looking to earn its share of the pie, Comcast  announced an agreement with energy management solutions provider EcoFactor "to create a new service that optimizes the heating and cooling patterns of a home and integrates with the Xfinity Home platform."
Heating and cooling typically accounts for 50% of home energy consumption, Comcast notes, and EcoFactor's cloud-based energy management system can yield monthly energy bill savings ranging from 10%-30%.
EcoFactor's energy management software incorporates real-time weather data, consumer usage patterns and interaction that affords users a personalized energy management profile. Integrating it with Xfinity Home will enable subscribers to reduce their energy consumption and save on power bills, according to a Comcast press release.
The addition of energy management software is the latest effort to broaden the range of services offered through the Comcast, via which Comcast provides home security services. "Through our Xfinity Home service, we've created a broadband and cloud-based platform for security, remote home control and energy management and we're always looking to collaborate with innovative companies like EcoFactor," said Mitch Bowling, senior vice president and general manager of New Businesses for Comcast Cable. "With EcoFactor, we see an opportunity to bring new and exciting technologies to our customers through an automatic energy management solution that works in real time."
Providing Xfinity Home subscribers the means to save on energy bills without compromising comfort was central to Comcast's decision to partner with EcoFactor. The latter's software system makes automatic, incremental adjustments to a home's thermostat based on real-time weather data, the home's thermal characteristics and residents' preferences. EcoFactor's system  actually learns and adjusts to residents' temperature preferences over time, Comcast explained.
"Comcast wants to bring its customers a solution that reduces energy use, but doesn't ask them to compromise comfort or change behavior. That has always been EcoFactor's mission and it's great to see a major service provider validate our approach," said Roy Johnson, EcoFactor's CEO. "Comcast did its due diligence and concluded that EcoFactor was the best option to both provide value to consumers and help them extend their service portfolio into a strategically important new area."
Writing on the Comcastvoices blog, Bowling added that Comcast is working on four new additions to Xfinity Home: an indoor/outdoor camera with night vision; a carbon monoxide sensor, a water/flood sensor for a basement or washroom; and in-wall lighting switches that can be controlled remotely with the Xfinity Home app.