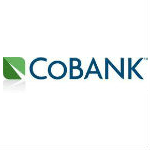 Add CoBank to the growing list of individuals and entities that have spoken out in opposition to the FCC's recently imposed plan for capping Universal Service funding received by small rate of return carriers.
In a letter sent to the Federal Communications Commission on May 8, Robert F. West, Senior Vice President of CoBank's Communications Banking Group, asked the FCC to reconsider its use of quantile regression analysis for capping high-cost loop support.
"There are potential errors and inconsistencies in the model assumptions that are unfairly penalizing rate-of-return carriers that have made a substantial good faith commitment to deploying broadband to their subscribers," wrote West. "The fact that the model continues to produce counter-intuitive and surprising results indicates to us that the model-based approach is fundamentally flawed and should be abandoned."
CoBank is a key lender to rural rate-of-return carriers, having made more than $3.3 billion in loan commitments to more than 200 rural communications service providers nationwide. According to West, the FCC's various caps and limitations on universal service funding and inter-carrier compensation are making it "increasingly difficult for us to extend credit for the purpose of deploying ubiquitous rural broadband networks."
West's comments came to light just days after Stuart Polikoff, vice president of regulatory policy and business development for the Organization for the Promotion and Advancement of Small Telecommunications Companies and National Telecommunications Cooperative Association CEO Shirley Bloomfield offered similar criticism of the FCC's use of regression to cap the high-cost loop fund. And just last week respected financial analyst Mike Balhoff shared his concerns about the HCLS cap. Balhoff argued that regression analysis might be appropriate for triggering a review of carriers that were identified as statistical outliers but not for triggering an automatic funding cutback.
West's letter makes the same argument a bit more vehemently. "Under the order, it is as if carriers are 'guilty until proven innocent,'" wrote West. "If the carriers believe they have been unfairly penalized, they must then file a costly petition with only faint hopes of receiving relief from the order."
West argued that the reverse standard should be applied. "The commission should be required to prove that the carrier in question has failed to operate within reasonable standards of efficiency before reducing their support," he said.
Bloomfield of the NTCA said rural carrier concerns about the HCLS cap are likely to be reviewed as part of the appeal process against the Connect America Fund order and in response to a petition filed by several other rural associations.