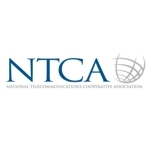 There may not have been much public debate in response to recent FCC actions on Universal Service. But that doesn't mean rural carriers are satisfied with what has occurred – or that they will simply accept it, said Shirley Bloomfield, CEO of the National Telecommunications Cooperative Association in an interview with Telecompetitor this week.
Of particular concern, she said, is the FCC's plan to use regression analysis to determine the maximum amount of funding that a small rural rate-of-return telco can collect through the high-cost loop fund. The regression model released two weeks ago was revised from what the FCC originally proposed, but what Bloomfield said is that "It's a small step forward."
She noted that the FCC hasn't addressed the fact that caps are retroactive and she remains concerned that the model creates uncertainty because carriers do not know the cost cap that will apply to them in future years. That uncertainty, she said, is making carriers wary of investing in network infrastructure.
"There is a base of carriers who still don't know if I complete this build, do I trip the cap?" she said. "And if I don't trip it this year, can I trip it next year? They don't know what they're aiming for. They're shooting at a moving target."
Both capital and operating expenses are impacted by the regression analysis, Bloomfield said. "It's not like you can find a happy middle ground because there is a capex cap and an opex cap," she said.
Asked what NTCA plans to do in response, Bloomfield said "there are a lot of moving pieces." She noted, for example, that the retroactive nature of the cap is likely to be addressed in the Connect America Fund order appeal process.
The NTCA and several other organizations, as well as some carriers, filed appeals months ago—and the retroactive nature of USF caps is expected to be addressed as part of that process. Those appeals are scheduled to be heard in the 10th Circuit Court, but no firm date has been set for the hearing, Bloomfield said.
Because the NTCA filed the appeal, it wasn't able to file a petition for reconsideration, Bloomfield said. But NTCA has been working with other rural associations that have filed a petition—and the petition process is where the cost model is likely to be addressed. She added that the NTCA is having ex-parte meeting with the FCC on a weekly basis with regard to USF.
I asked Bloomfield what the latest was on firming up plans for distributing funding to rate-of-return telcos in the broadband-focused Connect America Fund – an issue that remains unresolved, in stark contrast to what's happening with the program for price cap carriers.
"We feel like we gave the FCC some [good] proposals," Bloomfield said. The issue now will be one of priorities for the FCC, she said.
Broadband is a hot topic in many circles, including housing, healthcare and broadband, Bloomfield noted. "The president is all about broadband access to all Americans," she said. "You kind of had this campaign pledge."
And considering that this is an election year, Bloomfield said she remains hopeful that progress will be made.
Another recent Universal Service-related move from the FCC was a notice of proposed rulemaking about possibly expanding the contribution base for Universal Service. Bloomfield advocates assessing contributions based on revenues, rather than on a per-connection basis, noting that a revenue-based approach would be less vulnerable to changes in technology.
"Revenues are easy," she said. "You can figure it out and everybody's got some."
She also recommended that the commission consider how broadband networks are used. In an apparent reference to companies such as Google and Amazon, she noted that many companies have built their business models based on the availability of broadband. "Their value goes down if networks are not maintained or built and at the same time there's no support [from them,]" she said.
I asked Bloomfield what small telcos need to do to survive and she said, "They have got to be creative and out of the box and think about new revenues."
She pointed to potential opportunities for partnerships with electric co-ops on smart grid deployments, as well as opportunities for small carriers to band together for nationwide offerings. She noted, for example, that the Indatel group of small carriers now has put together a fiber backbone that covers a large part of the country. She also cited the possibility for 700 MHz license-holders to come together and share an Ethernet backbone.
"If they can come together and reach a set of infrastructure, it could be pretty powerful," she said.
She also encouraged small telcos not to give up on achieving a satisfactory solution to rural service reform. "You need to stay engaged," she said. "I hope you don't throw up your hands and say you don't see a path forward. The more you stay at the table, the more you can impact your own future."