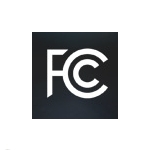 The telecom industry has been surprisingly silent in response to actions taken by the FCC last week involving the Universal Service fund. Does this mean the reforms have met with broad approval?
Not exactly.
But there does seem to be a sense of resignation. Some of the changes made are not to everyone's liking. On the other hand, most people seem to agree that they're better than what might have been.
Among those weighing in with Telecompetitor on this topic were representatives of the National Exchange Carrier Association, the Organization for the Promotion and Advancement of Small Telecommunications Companies and Windstream, which helped shape many of the USF reforms related to price cap carriers.
Recap
To recap, actions taken by the FCC last week included:
issuing a document detailing how $300 million in broadband USF support would be made available to price cap carriers such as Windstream and other large telcos, including AT&T and Verizon, to help cover the costs of bringing broadband to high-cost areas that cannot get broadband today
adopting an order detailing a cost model for determining high-cost loop support for smaller rate-of-return carriers
issuing a notice of proposed rulemaking aimed at reforming the way the USF program is supported by potentially expanding the types of companies that contribute to the fund
The price cap plan
As Windstream Senior Vice President of Government Affairs Mike Rhoda noted, the FCC's plan for allocating $300 million to the price cap carriers was virtually unchanged from what the commission proposed last year when it created the broadband- focused Connect America Fund program.The plan calls for providing $775 per line for each unserved customer to which a price cap carrier agrees to bring service.
Windstream would have preferred to see a plan that took into account the fact that some customers are more costly to serve than others, Rhoda said. "Seven hundred and seventy-five dollars per line is simple, but more weight to reality and less to simplicity could have produced a more effective program," he said.
Price cap carriers have 90 days to advise the FCC how many lines they intend to serve and, accordingly, how much money they plan to accept. But Rhoda said he does not believe those carriers who accept less than the full amount allotted to them will be required to specify which lines they do or do not plan to serve. He expects the FCC to make a determination at a later date about which areas remain unserved prior to putting those areas up for a reverse auction.
Rhoda added that in a later phase of the program, price cap carriers will be required to accept or reject ongoing Connect America Fund support on a state-by-state basis, but that requirement does not apply to Phase 1 of the program involving the $300 million.
Rhoda declined to predict how widely price cap carriers will accept the Phase 1 money. But he did say he believed it was "highly unlikely that the whole $300 million will be taken."
HCLS rebalancing
In contrast with what happened with Phase 1 for the price cap carriers, the FCC's plans for HCLS rebalancing were modified considerably from what was outlined last year, said Jeff Dupree, vice president of government relations for NECA, which administers various regulatory programs impacting small telcos.
According to the FCC, the rebalancing plan adopted last week would reduce HCLS support for about 100 small telcos, while approximately 500 carriers would have the potential to see an increased level of support. That's considerably different from what would have happened with the earlier plan, which would have seen HCLS support decrease for between 200 and 300 carriers, Dupree said.
Dupree added that the new plan phases in HCLS decreases while the original plan would have involved a flash cut. In addition, he said the FCC originally proposed a cost model that would have involved doing a regression analysis on numerous factors. The order adopted last week includes regression analysis for only a couple of factors, said Dupree.
But even a couple of factors are too much, according to Stuart Polikoff, vice president of regulatory policy and business development for OPASTCO. "We're adamantly opposed to the use of regression for capping HCLS," he said.
He cited two reasons for OPASTCO's opposition. First, he said, "you're applying a cap retroactively to an investment already made by these carriers." In addition, he noted that when regression is used, "You can be OK one year . . . but because everything gets pushed down, you're all of a sudden in that top bracket [the next year]."
Polikoff said he was unsure whether OPASTCO would take any action to protest the new plan, however.
Contribution base reforms
No one we spoke with had much to say about the FCC's plans for reforming the USF contribution base at this time.
The 180-page document outlining various options the commission is considering just came out on Monday so people have not had much opportunity to review it.
More on that soon.