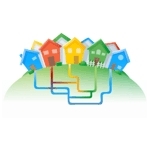 Kansas City has received a higher bond rating as a result of Google's investment in an ultra-high-speed network in the city, said Google CFO Patrick Pichette at the Goldman Sachs Technology and Internet Conference today.
"It was mentioned as a line item," said Pichette.
Google Fiber's Kansas City customers "love us," he said. "What's exciting are all the peripheral benefits." Startup companies have moved to the area because rent is cheap and they can gain ultra-high-speed connectivity.
"A community is thriving in Kansas City that wasn't there five years ago," he said.
Pichette also noted that there is "an obsessive focus on speed at Google." Speed is an important priority for Google in three different ways, Pichette said. These include Google Fiber and efforts to bring Internet connectivity to parts of the world that do not have connectivity now, he said.
In addition, he said the company wants to improve response speeds for its core Internet search capabilities. Even a 75-millisecond improvement would be a significant improvement, he said.
The third important initiative is the speed test capability the company has begun to make available to end users to gauge whether they are getting the speeds that the signed up for from their broadband providers.
Google wants to "make your day magical," Pichette said. To illustrate, he pointed to the company's efforts to enable applications to move seamlessly from one connected device to another.
Pichette sees Google's Android operating platform playing a key role in two other types of connectivity that we're hearing more about lately – including the connected car and the Internet of Things. He noted that the company has launched an initiative aimed at enabling a greater level of interoperability between today's proprietary connected car platforms.
As for the Internet of Things, Pichette said, "the journey has begun" to make Android the underlying operating system. Making sure innovators can use software development kits to build on that platform will be critical, he noted, adding "No one should ever dream of having a monopoly on innovation."
Pichette also offered Google's take on its purchase and subsequent sale of Motorola's handset business to Lenovo, which was announced recently. After acquiring the Motorola unit a couple of years ago, Google launched two families of devices – including the Moto X and Moto G – which are viewed as being "in the game" with Apple and Samsung, who currently dominate the mobile device market.
The unit had its "best five selling days in history on the back of the performance of these phones," Pichette said.
The next step for this unit is to be able to manufacture at the scale of "hundreds of millions" of handsets – and moving the unit into the Lenovo fold will be an excellent way to achieve that, he noted.