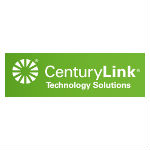 CenturyLink is rebranding their Savvis business unit to CenturyLink Technology Solutions. Savvis, which was acquired by CenturyLink back in 2011, is CenturyLink's data center and hosting business unit and they want to align it with the CenturyLink brand. The move allows CenturyLink to house all of their enterprise, IT, hosting, and cloud & managed services under one brand.
"Today's move celebrates the next milestone in the alignment with our parent company, signifying the power of combining CenturyLink's strong suite of voice and data networking solutions with our complementary cloud, colocation, managed hosting and security solutions," said Becky Carr, chief marketing officer, CenturyLink Technology Solutions in a blog post.
CenturyLink Technology Solutions now has 55 data centers, with more than 2 million square feet of raised floor space in North America, Europe and Asia at its disposal. CenturyLink hinted in its press release announcing the name change that it doesn't intend to rest on these assets alone, and is considering "…building and expanding data centers in key markets, broadening its managed application suite and innovating its cloud solutions."
The move follows similar branding exercises from TDS Telecom, Windstream, and others.