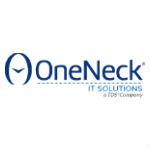 TDS has been quite busy on the acquisition front in the past few years, assembling a variety of cloud/IT and managed services companies. Those acquisitions included VISI Incorporated; TEAM Technologies, LLC; OneNeck IT Services Corporation; Vital Support Systems, LLC and MSN Communications, Inc. All those acquisitions operated somewhat independently, under the TDS Hosted & Managed Services, LLC business unit, until now.
As of today, they are all unified under a single brand – OneNeck® IT Solutions LLC. "Getting to one name was very important," said OneNeck IT Solutions President and CEO Phil LaForge in a press release. "We were already presenting ourselves to customers and executing our projects as one team. With a unified brand, it will be easier for customers to understand what we do and how we do it, while still delivering the high-touch service they expect."
With approximately 650 employees, the new TDS business unit will focus on engineering and management of IT infrastructure, including cloud and hosting solutions, colocation services, managed services, ERP management, professional services and IT hardware sales. It owns and operates four Tier 3 data centers in Iowa, Minnesota, and Wisconsin and manages two Tier 2 data centers in Arizona.
This is a similar path followed by other carriers, including Windstream, which also has made a number of cloud/IT acquisitions in the past few years, operating them now under the Windstream Business brand.