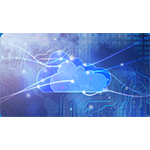 Carrier managed SD-WAN revenue will top $282 million this year, according to Vertical Systems Group, which has now initiated coverage of the category. The revenue figure is based on billable customer and WAN access connections that are installed and under management.
"Carrier-grade Managed SD-WAN Services in the U.S. began to generate notable revenue in the second half of 2018. Prior to this, most providers supported customers with pilot SD-WAN services that were not substantively monetized," said Rick Malone, the principal of Vertical Systems Group, in a press release. "For 2019, we expect a major boost in revenue with network operators fully ramped up to sell, deliver and support Managed SD-WAN Services. Moreover, a key driver for managed services is the growing appreciation that migration to SD-WAN is considerably more complex than the promise of 'easily deployed' plug-and-play DIY solutions."
The companies that will be followed include Aryaka, AT&T, CenturyLink, Cogent, Comcast, Fusion Connect, GTT, Hughes, Masergy, MetTel, Sprint, Verizon, Windstream and Zayo. Other providers plan to or currently offer services in the U.S.
VSG's first Managed SD-WAN Services LEADERBOARD will be released early next year.
While $282 million in carrier managed SD-WAN revenue is not overwhelming, VSG clearly sees it as a growing category. The firm's rationale for launching the Leaderboard can be seen in 2018 announcements. Some examples:
In February, Juniper Networks announced that GCI, an Alaskan firm, was to deploy its Contrail SD-WAN to support the telco's CloudFlex SD-WAN virtual managed service platform.
CenturyLink managed hybrid service launched in July. The platform more tightly integrates high capacity network infrastructure and customer premises equipment.
In September, Frontier Communications introduced Frontier Connect WAN, a service that is aimed at small businesses and enterprises.
Also in September, CenturyLink said that its SD-WAN service had become available in more than 30 countries. The offer includes hardware, software, controller infrastructure, and central administration via a customer portal.
In October, Sprint expanded its SD-WAN services. They now are available throughout Asia-Pacific, Latin American, North America and Europe.