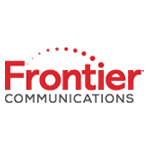 Frontier Communications has introduced Frontier Connect WAN, a software-defined wide-area network (SD-WAN) offering. According to the company, the Frontier SD-WAN offering enables small businesses and enterprises to interconnect all their assets – headquarters, branch offices and others – securely and inexpensively.
Customers can use Frontier Connect WAN with the service provider's broadband and Metro Ethernet services or "bring their own" broadband.
Frontier Connect WAN
"Frontier Connect WAN allows our customers to simplify their operations, regain control of their network, increase defenses to cyber threats, and manage traffic efficiently," Daniel Peiretti, Frontier's Senior Vice President Commercial Product & Marketing, said in a press release. "By shifting network costs from hardware to software, businesses may lower overall network costs, allowing those savings to be reinvested in other business priorities."
Virtualized functions on the platform include security and WAN optimization. These can be added incrementally by the customer. Frontier Connect WAN allocates managed business services on-demand with full visibility, security and QoE over any WAN transport provider, the company says.
It's increasingly clear that SD-WAN is headed to be a top – if not the top – enterprise connectivity offering. The ways that people communicate have become so diverse, decentralized and portable that the highly structured architectures of the past no longer are appropriate. At the same time, the proliferation of broadband provides a flexible avenue to SD-WAN. In addition, broadband is far less expensive than MPLS, the networking technology on which WANs have long relied.
There is a constant flow of SD-WAN announcements, and the vendor ecosystem is large. Service provider offerings are numerous and seemingly growing. This week, for instance, CenturyLink said that it has expanded its SD-WAN service and now offers it in more than 30 countries. The offer includes hardware, software, controller infrastructure, and central administration via a customer portal. Options include next-generation security, CPE upgrades and on-site installation and professional services.
Windstream is all-in on SD-WAN, with the company's CEO recently saying the service represents 15% of the carrier's total sales after just one year. Over 1,000 business customers now buy SD-WAN services from Windstream.