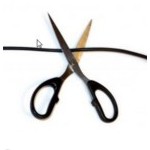 Broadband-only homes, defined as homes without a traditional subscription pay-TV service in this context, are a major focus these days. But exactly how many of them exist? When discussing the launch of their upcoming OTT channel, HBO CEO Richard Plepler cited 10 million broadband only homes as the initial target. Nielsen on the other hand, sees a much smaller number.
According to Nielsen data (as reported by research firm MoffettNathanson), only 2.7% of U.S. households are broadband-only. That equates to roughly 3 million homes, a significantly lower number than cited by Plepler.
Regardless, we do know this number is growing. When MoffettNathanson first started tracking these Nielsen numbers back in 2013, they cited .5%. Even though actual numbers are elusive, these homes are still important because they represent a growing niche market, with a base of somewhere between 3 and 10 million.
These households haven't given up video, they've just decided to consume it in different ways and represent a growing segment to target. Who gets there first is important.
Media companies like HBO and CBS are beginning to take notice. Netflix and Hulu noticed years ago. Broadband service providers should take notice too. These households will be looking for broadband delivered video alternatives, and they are a captive audience.