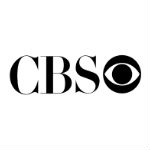 Add CBS to the growing list of traditional media companies who are now embracing OTT distribution of their content. CBS All Access is a new subscription based OTT offer that features live and on-demand programming. Included in the offer is a live feed of the local CBS affiliate, although that feature is only available in 14 markets at launch. As HBO announced yesterday. a similar offer is coming from them in 2015.
These moves illustrate a rapidly changing marketplace for video consumption. Traditional media companies who are entrenched in the legacy pay-TV and broadcast models are now moving quickly to seize shifting consumer behavior for content consumption. Netflix, with over 50 million subscribers globally and an increasing share of network bandwidth for their streaming content, is the poster child of this shift and traditional media companies are now reacting in kind.

CBS OTT Channel
The CBS offer costs $5.99 per month and includes:
A library of 6,500 episodes of TV series available for on-demand viewing
Next day access to new CBS television shows for on-demand viewing
A live CBS affiliate feed (currently only available in the below markets)
The live feeds are available in the following DMAs: Baltimore, MD (WJZ); Boston, MA (Manchester, NH) (WBZ); Chicago, IL (WBBM); Dallas-Ft. Worth, TX (KTVT); Denver, CO (KCNC); Detroit, MI (WWJ); Los Angeles, CA (KCBS); Miami-Ft. Lauderdale, FL (WFOR); Minneapolis-St. Paul, MN (WCCO;), New York, NY (WCBS); Philadelphia, PA (KYW); Pittsburgh, PA (KDKA); Sacramento-Stockton-Modesto, CA (KOVR); and San Francisco-Oakland-San Jose, CA (KPIX). CBS says more markets will be added over time.
What CBS All Access Does Not Include
There are some interesting angles to the CBS offer. NFL games are not included with the package for instance, further illustrating the contentious issues regarding sports programming, particularly the NFL. CBS says they're working with the NFL to gain these rights.
CBS All Access also seems to target all devices but the TV. At launch, it's focused on smartphones, tablets, and the PC, with no mention of TV access for the OTT channel. I assume that will change, but it's interesting that the TV is omitted at launch, a further reflection of the changing nature of the video business.
An Emerging A La Carte Model?
This offer will be interesting to watch, considering the current state of content access. Much of what CBS is offering with CBS All Access was available through a mish-mash of online content offerings, including websites and other subscription based services. The emerging TV Everywhere model also gives existing pay-TV subscribers access to some of this content. For now, it's somewhat of a confusing content mess for the average consumer.
What's emerging though is a quasi "a la carte" model, where consumers have more choices to pick the content they want and the devices they choose to watch it on. What's not clear is the business model and whether consumers will actually save any money with this new approach. When you add up all the individual subscription costs for the different content choices, will it add up to the same amount (or more) as a traditional monthly pay-TV package?
There are also emerging online video distributors who are trying to capture this momentum and aggregate content from multiple OTT channels and traditional media companies. It's the emergence of cable providers (or MVPDs as the FCC calls them) who do not own a physical access network, but are aggregating and building an OTT channel-line up to be delivered via broadband.
What is clear is the TV model is undergoing rapid change, with significant implications for video and broadband service providers. Enjoy the ride, if you can.