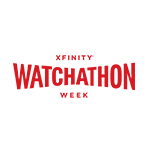 The ability to "binge watch" episodes of TV series on big and small screens alike has helped change the way viewers watch television. Having introduced Xfinity TV subscribers to "Watchathon Week" in 2013 — two years prior to the term "binge watch" being named "Word of the Year" by the publishers of the Collins dictionary – Comcast added complete series compilations to this year's Watchathon — a decision that boosted Watchathon Week viewing.
This year's Watchathon ran from April 3-9. TV series are structured along the lines of novels, so Comcast figured that offering just current season episodes wasn't sufficient. "Our customers don't want to start a book on chapter five, and they certainly don't want to start a show on season five either," VP of Programming, Comcast Cable TV Andy Hunter explains in a blog post.
Not that Watchathon Week viewing was flagging. Quite the contrary, in fact  – Xfinity customers have cumulatively watched more than 77 million hours of content during the annual event to date, up from 54 million in 2013, Hunter touts. Furthermore, mobile viewing has tripled, rising from 1.5 million hours during the first Watchathon to 4.5 million hours this year.
Content providers have responded positively, as well. Fifty-eight networks participated in the last Watchathon, up from 20 in 2013 while the number of "stacked shows" available has increased from 53 to 350.
Comcast's expanding collaboration with Netflix helped boost the number of complete series offered in this year's Xfinity Watchathon 10-fold, to 161. Sixteen were offered in 2013, Hunter highlights.
A Comcast Netflix promotion touting the latter's participation in this year's Watchathon highlighted a partnership between a major cable MSO and leading OTT video services provider that would have seemed unthinkable just a few years ago.
Comcast's latest Watchathon statistics suggest the gains possible if the cable pay-TV provider and its peers sped up initiatives aimed at meeting viewers' growing appetite for more in the way of flexible, personalized subscription services – the kind Netflix and other leading OTT video competitors have been offering for quite some time now.