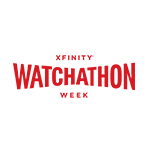 A new Comcast free Netflix promotion highlights a partnership between these two heavyweights that just a few years ago would have been unthinkable. In many ways, it demonstrates the intersection of broadband and entertainment and the importance that intersection now plays for service providers.
Netflix will join 50 other traditional cable networks, including Starz, for their annual Xfinity Watchathon Week, running April 3 – 9. The self-acclaimed 'binge watching event' gives Xfinity customers access to on-demand content from these networks, even if they are not current subscribers to those channels.
Comcast Free Netflix Promotion
Comcast customers who also are Xfinity X1 subscribers will gain free access to Netflix content. Netflix has had a good run of original content, including House of Cards, Orange Is the New Black, Stranger Things, and The Crown, among others. Adding this content to the annual Watchathon creates a good value add to the promotion, which aims to entice customers to subscribe to these featured channels.
About four years ago Comcast and Netflix weren't as friendly. They were involved in a high-profile interconnection/peering dispute and didn't have great things to say about each other. During that dispute, the suggestion that Netflix would one day be featured on Comcast's network in a free promotion would have surely been seen as laughable.
It's not just the peering dispute, but also the idea of a traditional cable MSO featuring OTT content was a bit foreign back then. Of course, we've come to learn since, that Netflix is not a wholesale replacement of pay-TV for most – it's more of a complement, and many smaller cable MSOs embraced Netflix well before Comcast.
The two eventually reached a peering agreement in early 2014. Since then, they've slowly become more than just amicable – they've become quite cozy. Netflix was added to the X1 platform late last year and is featured as just another premium channel, akin to HBO, albeit with on-demand content only.
In some regards, Netflix is now seen as an ally for cable MSOs, because it requires quality broadband for a good experience. Quality broadband that cable MSOs and other service providers are happy to sell. For Netflix, cable MSOs have now become another distribution arm. It's an interesting dynamic in the intersection of broadband and entertainment.
Companies that we may identify as foes today, can turn those tables quickly and find themselves competing in some ways, but cooperating in others — a co-opetition of sorts, benefiting both.