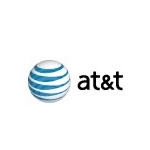 AT&T's Partner Exchange program, announced today, aims to integrate the company's network and service offerings more closely with services offered by authorized resellers, giving the resellers a higher level of visibility into AT&T's network as well as an opportunity to earn recurring monthly revenue.
"We're launching with three products," explained Brooks L. McCorcle, president of AT&T's newly created Emerging Business Markets organization, in an interview. Those three products, selected based on feedback from resellers, are AT&T virtual private networks (VPNs) and two of the company's cloud-based offerings — Synaptic Storage and Synaptic Compute-as-a-Service. In the future AT&T plans to add other products, McCorcle said.
To participate in AT&T Partner Exchange, resellers will have to meet certain criteria, such as having their own network operations center and handling billing, fulfillment and collections. Authorized resellers will be able to use applications programming interfaces to integrate with AT&T internal systems such as provisioning and trouble ticketing.
"They will have visibility . . . into anything they need to be able to take care of customers," said McCorcle.
The net result should be a better experience for end user customers because the reseller will be able to address problems more quickly, McCorcle said. Resellers will immediately know if the problem is in the network or with the end-user equipment, which was often sold to the customer by the reseller.
"We hope we're unleashing value into the marketplace," McCorcle said. "It makes us more efficient, makes [resellers] more efficient and [provides] a better, stickier customer experience."
The AT&T Partner Exchange program was created in just 90 days through the help of AT&T Foundry, the research and development unit that AT&T created to work with outside developers to generate new ideas and streamline the service creation process.
Resellers participating in the Partner Exchange program will have the opportunity to earn market development funds after creating a plan explaining how they propose to use the funds and having the funds approved by AT&T. In some cases, AT&T also will contribute funding based on a reseller's commitment to contribute a certain amount of funding.
Another factor determining a reseller's eligibility for funding is the reseller's sales volume with AT&T as well as other credentials, which determine which of several program tiers – Silver, Gold or Platinum – the reseller can participate in.
McCorcle expects to see some resellers bundling AT&T services as part of broader offerings targeting specific industries. For example, she said a reseller specializing in health care might put together a bundle that includes hardware and software used in doctors' offices along with AT&T connectivity. AT&T will discount services to the reseller depending on the reseller's tier, and the reseller will be able to mark up the service, thereby earning recurring monthly revenue. In the past, customers would simply have been referred to AT&T, with the reseller typically earning a one-time commission but little or no recurring monthly revenue.
AT&T's Emerging Business Markets organization, also announced today, will focus on finding "sizable" growth opportunities for AT&T's business unit, McCorcle said.