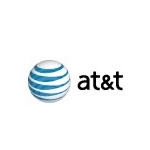 AT&T is borrowing an idea that worked for Facebook with the launch of a personalized video bill for wireless customers, announced in a blog post on the AT&T site yesterday. Just as no two Facebook feeds are quite the same, no two AT&T video bills will be the same.
The service uses mass customization to create a video for each new wireless customer to explain the customer's bill in a voice-over, while visuals highlight individual line items and show the exact amounts due for each line item for that customer. Yesterday's blog post includes a demo of the video bill. Based on the sample video bill, the underlying technology seems to avoid the mechanized voice sound so common to customized audio applications.
http://www.youtube.com/watch?v=3Mbkyo_Hz0k&feature=player_embedded
"The video bill is not merely a generic overview, but a line-by-line visual and audio tour of your individual charges, emailed directly to you and also available when you log in to your my AT&T account online," explained John Donovan, AT&T senior executive vice president for technology and network operations, in the blog post.
This week's launch builds on a similar offering launched earlier this year for U-verse voice, video and Internet customers. More than 85% of U-verse customers have found the video bill helpful, AT&T said, and almost 80% of customers open and watch the entire three-minute video bill. The company also says there has been a significant reduction in bill-related calls because the bill proactively addresses customers' most common questions.
The AT&T Wireless video bill was pilot tested with several thousand customers a few weeks ago and will now be sent to all new wireless customers for their first and second bills and to existing customers who change or upgrade their account.
Underlying AT&T's video bill is technology from a company called SundaySky and from operations software developer Amdocs. SundaySky brought the idea to AT&T through the AT&T Foundry initiative, an innovation center that aims to generate new product ideas and bring them to market quickly.