AT&T and Verizon will delay the launch of 5G service in the C-band in response to a request from the Federal Aviation Administration and the FCC, according to reports published by The Wall Street Journal and The Washington Post. Federal officials are concerned that 5G operations in the band could interfere with airplane safety systems.
Both companies confirmed that they would delay 5G C-band rollouts until January 5, according to The Washington Post.
The news comes just days after the FAA issued a bulletin to aircraft manufacturers and pilots advising them of the potential need for action to mitigate the impact of C-band operations on altimeters, which track how far a plane is from the ground.
The FAA bulletin came in response to 5G C-band aviation warnings from aviation industry stakeholders that have been made in recent months.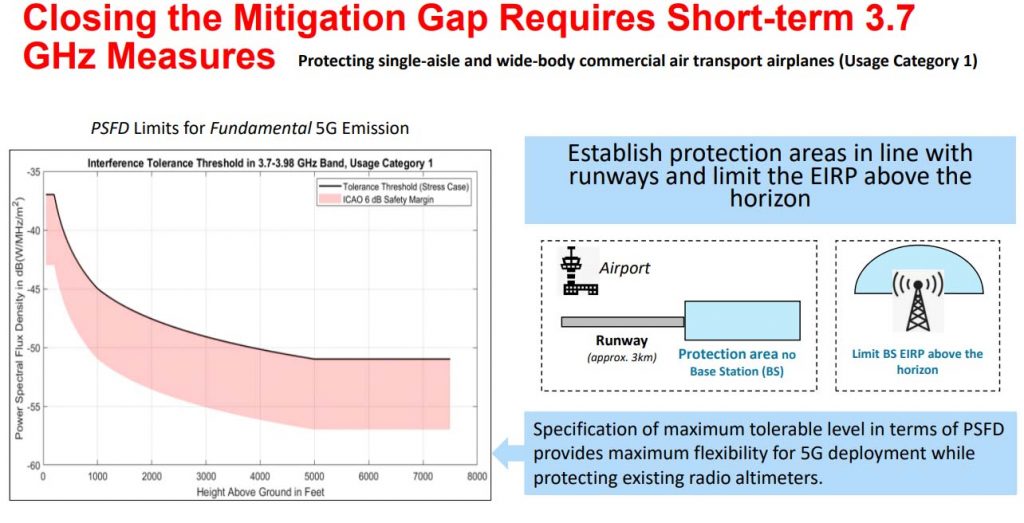 C-Band Concerns
The C-band includes spectrum between 3.7-3.98 GHz that is considered mid-band spectrum. Mid-band spectrum is seen as offering the optimum mixture of speed and range for 5G.
T-Mobile obtained mid-band spectrum when it acquired Sprint and has deployed 5G in that band throughout a large part of the U.S., but AT&T and Verizon have lagged behind in making mid-band deployments.
When the C-band auction concluded early this year, it had raised a record $81 billion, and Verizon and AT&T were the biggest spenders.
Ironically, part of that record spending occurred because both companies paid a premium to obtain licenses in areas that were slated for early availability – early availability that is now under threat.
Some of the spectrum in the C-band auction was traditionally used by satellite operators for video content distribution. Technology advances meant that the operators didn't need so much spectrum and the operators agreed to move to a portion of the band in exchange for sharing in auction proceeds. They further agreed to an earlier clearing date for certain licenses in the nation's largest markets and many of those licenses, which commanded top dollar in the auction, went to AT&T and Verizon.