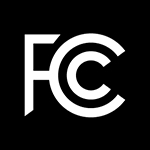 The FCC's plan to repurpose the C-band spectrum in order to support 5G services will be accelerated, according to an announcement by the Wireless Telecommunications Bureau. Five satellite operators that traditionally have used the entire band now have agreed to promptly relocate to a portion of the band. The satellite C-band relocation plan calls for the satellite operators to share $9.7 billion when target dates are met.
The C-band – which is between 3.7 and 4.2 GHz – is thought to be optimal for 5G. In February, the FCC adopted an order formalizing plans to auction the spectrum. Plans include moving satellite operators using the entire band to only the upper 200 MHz by December 5, 2025. That would free up the lower 280 MHz while leaving a 20MHz band between the two segments.
The satellite C-band relocation plan includes reimbursing the satellite operators and an accelerated option. Those taking the option can earn bonuses totaling as much as $9.7 billion by making the move two years earlier. The plan involves clearing 120 MHz of spectrum in 46 partial economic areas (PEAs) by December 5, 2021, and another 120 MHz in the remaining PEAs by Dec. 5, 2023. Operators also must clear an additional 180 MHz nationwide by that date. The plan was contingent on agreements to participate by 80% of the satellite companies.
Satellite C-band Relocation
The five satellite companies in the band all took the early option. They are Eutelsat, Intelsat, SES, Star One and Telesat. This means that the threshold for clearing commitments has been met and the accelerated timeline triggered.
FCC Chairman Ajit Pai says that the C-band initiative is part of the 5G FAST plan, which is a strategy to promote American leadership in 5G. The auction is scheduled to begin on December 8. "This is a national priority because it means millions of jobs, billions of dollars in investment, innovation on our shores, and stronger economic growth," Pai said in a press release about the satellite C-band relocation.