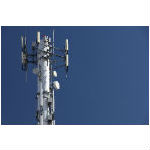 The FCC took action today aimed at freeing up and optimizing spectrum for mobile and fixed broadband. Spectrum bands involved include the C-band, CBRS band and TV white spaces band.
C-Band
The C-band includes vaunted mid-band spectrum between 3.7 and 4.2 GHz, which some stakeholders consider optimal for 5G. The FCC today adopted an order to formalize plans to auction the lower 280 MHz of the spectrum in the band and adopted a public notice seeking comment on procedures for the auction. Auction plans include moving satellite operators that currently use the entire band to the upper 200 MHz portion of the band by December 5, 2025.
In addition to being reimbursed for expenses incurred in that move, satellite operators also would have the option of earning a bonus totaling as much as $9.7 billion for completing that move two years earlier, including clearing 120 MHz of spectrum in 46 partial economic areas by December 5, 2021.
Pai coined the term "accelerated relocation payments" to refer to these bonuses when he previewed the concept earlier this year. That plan drew harsh words from FCC Commissioner Jessica Rosenworcel at today's meeting, where the FCC spectrum action was taken.
Rosenworcel argued that the commission lacks the legal authority to require auction winners to pay the bonus to the satellite operators and questioned how the commission arrived at the $9.7 billion number.
"You will not find a rational basis for the 9.7 billion we are set to give away," said Rosenworcel. "It is not data-driven decision making. It is back-of-envelope math. It looks like an effort to justify backroom deals and promised payoff."
Pai, however, said the commission arrived at the number by "working with talented economists in the office of economics and analysis and other staff."
FCC Spectrum Action on CBRS
Also at today's meeting, the FCC adopted bidding procedures for an auction of priority access licenses (PALs) in the CBRS band to begin June 25, 2020. That band includes spectrum between 3.55 and 3.7 GHz, the lower portion of which will be auctioned and the remainder of which will be available on a lightly licensed basis. The spectrum will be shared with incumbent military users, who use the spectrum along coastlines and who will have priority access to the band.
As previously proposed, plans call for seven PALs to be auctioned per county, with each PAL consisting of a 10-MHz unpaired channel.
TV White Spaces
TV white spaces spectrum includes vacant low-frequency, or low-band, TV broadcast spectrum that has been available for several years for unlicensed use in areas where it is not in use by broadcasters. It was the first band in which spectrum access system technology was employed to enable the spectrum to be used on a shared basis. Wireless internet service providers (WISPs) have been using the spectrum to provide fixed broadband service in rural areas.
Today's FCC spectrum action involving TV white spaces was to adopt a notice of proposed rulemaking to increase the maximum antenna height and power level for network operators using the band, which would enable the operators to serve greater distances from a single antenna.
The NPRM adopted today formalizes a proposal made by Pai earlier this year.