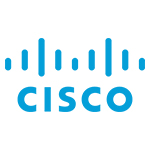 Cisco today announced several rural broadband initiatives – initiatives driven, at least in part, by government rural broadband funding options. The networking giant announced a package of products that the company is calling "Cisco Rural Broadband Network Solutions," along with plans for a North Carolina Rural Broadband Innovation Center featuring internet technologies aimed at rural communities.
In addition, the company announced a rural provider reference customer – South Carolina's TruVista – and an initiative aimed at bringing broadband to tribal reservations.
In a press release about the rural initiatives, Cisco pointed to its "commitment to power an inclusive future where everyone has access to the internet." But while that may sound altruistic, the release also makes clear that Cisco wants to benefit financially from $37 billion in federal funding aimed at closing the digital divide, "particularly in rural areas where broadband is insufficient."
TruVista is an example of a broadband provider that has received federal funding for rural buildouts. The company was awarded a $9.1 million grant through the USDA ReConnect program for a rural broadband buildout and apparently is spending some of that money on Cisco products.
Cisco Rural Broadband network solutions include products such as converged SDN transport, network management and automation, and the Cisco Cloud Services Stack for Mobility. A web page about the product offerings also notes financing options.
"Cisco Capital flexible financing helps you reduce upfront costs, manage your cash flow more effectively, and benefit from predictable payments," the web page explains.
The Cisco Rural Broadband Innovation Center also appears to be part of the company's strategy to gain a bigger share of rural provider spending fueled by government rural broadband funding. The center, scheduled to open in Raleigh this fall, will "showcase to customers the steps for converging wireline and wireless infrastructure and services to enable more cost-effective broadband networking," Cisco said. Cisco also noted in the press release that the center will feature the company's routing and optical platforms, along with its cloud services stack and service provider network automation and security offerings.
Cisco isn't the first IT company to launch a rural initiative. For example, Microsoft's Airband initiative aims to help make broadband available in rural areas of multiple states that currently lack service – and just as Cisco has honed in on at least one provider that has won ReConnect funding, Microsoft has made a point of partnering with companies that won funding through the FCC Connect America Fund CAF II auction.
Microsoft's rural broadband initiative would appear to be at least a bit more generous than Cisco's, however. When Microsoft announced Airband, the company said it would provide financial resources to select service providers to support rural broadband initiatives, but the only Cisco rural broadband initiative noting such support is the tribal one.
Cisco said it would work with MuralNet, a non-profit organization focused on tribal connectivity, to launch a Sustainable Tribal Networks program aimed at providing "consistent internet access and services" to the federally recognized tribes. As part of that initiative, Cisco said it would provide financial support, as well as legal, technical, and market expertise, among other resources.