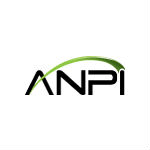 Another example of small telco diversification into the business market came last week from ANPI. The company, which is partly owned by numerous small rural telcos, announced a hosted unified communications platform and IT services.
"It's a cloud-based product," said ANPI Chief Marketing Officer David Byrd in an interview. ANPI will deliver the offering from data centers located in Chicago and Los Angeles. Telco customers will pay for the service on a monthly per-user basis and can customize the service with their own branding.
The offering is based on a Broadsoft platform but as Byrd explained, it's not an off-the-shelf offering. "To differentiate it as well as to [add] a level of innovation. . . we are building different add-ons," he said. "We integrated backend systems to it so it's an enriched customer experience in terms of how it's managed and operated."
ANPI's hosted unified communications offering supports PBX-type features such as a corporate directory, conferencing, call waiting, call forwarding and the like. It also extends those features to mobile devices, supporting iOS, Android and Blackberry platforms.
"It's true BYOD," said Byrd, referring to the bring-your-own-device trend that has become increasingly important to business customers.
ANPI offers a basic or premium feature set — or carrier customers can opt to offer the service on an a la carte basis.
ANPI's IT services include services such as website development, website hosting, and offsite data storage and backup.
Some history
ANPI small telco owners include about one-seventh to one-sixth of small rural U.S. telcos, according to Byrd's estimate.
The company got its start back in 1996 as a buyer and seller of long-distance services for its small telco owners. In 2005 the company began building its own network and transitioned into a facilities-based network operator.
In late 2010, ANPI announced plans to merge with Zone Telecom, another wholesale services provider – a move the companies said was driven by a desire to improve their scale. The merger was completed the next year.
ANPI's original telco members now own 50% of the merged company but according to Byrd, they remain heavily involved in the company's direction.
The plan to create the unified communications offering was approved by ANPI's board last year, Byrd said, and "the necessary investment was approved by the board as well."
Byrd expects the company to see a return on that investment in "less than a few years."
As traditional voice revenues decline, many small telcos are putting a greater focus on the business market. Working through a company like ANPI is potentially a smart way for them to gain expertise in that market, to obtain a product customized for their needs and to help ensure future support for the offering.