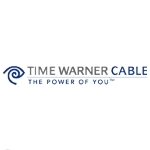 Nothing like a little FTTH competition to motivate innovation. Verizon is busily wiring up New York City for FiOS, but Time Warner Cable (TWC) is getting a head start on ultra high speed Internet services with the launch of DOCSIS 3.0 powered cable modem service. "With substantially increased Internet speeds, Time Warner Cable continues to lead the way as the most popular broadband provider in New York City. Time Warner Cable Wideband Internet gives all home network devices – desktops, laptops, gaming consoles and iPhones – our fastest connection yet," said Howard Szarfarc, Executive Vice President of TWCs New York City Region.
TWC is introducing a 50 Mbps down, 5 Mbps up tier for an unbundled price point of $100/month. TWC is offering both residential and business focused tiers featuring wideband services. There's no word on whether TWC will bump up its other Internet speed tiers at no additional cost as a result of the wideband roll out. That tactic has been used by other MSOs including Comcast.
TWC will join Cablevision in fighting off FiOS in the New York market. TWC can only dream of the success that Cablevision is having. Relatively speaking, Cablevision has brushed off Verizon's competitive challenge and continues to produce leading penetration metrics for triple play, broadband, and voice for the cable industry, with an industry leading ARPU to boot.