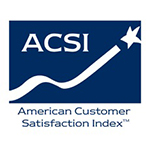 Customer satisfaction with several different types of telecommunications companies in the U.S. rose for the first time in two years, according to the ACSI (American Customer Satisfaction Index) 1Q 2016 report. Telecom customer satisfaction rose among telecom providers – Pay TV and Internet service providers, fixed and wireless telephone services, and cell phone manufacturers — rose 1.9 percent to 70.1 on ACSI's 100-point scale.
Telecom customer satisfaction was highest in market segments in which customers have multiple service providers from which to choose. For example, wireless services scored higher than Pay TV, according to ACSI. Researchers said wireless  service providers are working harder to tailor their offerings to customers' wants and needs, and that's reflected in their customer satisfaction scores.
Wireless Telecom Customer Satisfaction
Overall customer satisfaction with wireless services providers rose 1.4% to 71 ACSI points on a 100-point scale in 1Q. T-Mobile and Sprint registered the largest gains, rising 6% and 8%, respectively.
T-Mobile topped the ranks of national wireless providers with an overall score of 74, coming in just one point behind prepaid phone provider TracPhone Wireless.
Telecom customer satisfaction was also higher when it comes to cell phone handsets. Customer satisfaction with smartphones, those with larger screens in particular, fueled 1Q ACSI scores for cell phones to an all-time high of 79.
Locked in competition for dominance among cell phone OEMs, Apple's ACSI score rose a point to 81 in 1Q to move a point ahead of Samsung. Samsung's Galaxy Note 5 registered the highest ACSI score among smartphone models at 86.
Pay TV and Internet Providers
The picture wasn't so rosy for the telecom sector overall. With an ACSI score of 65, customer satisfaction with subscription TV services remained the second lowest among the 43 industry sectors covered in ACSI's report. That put them just one point ahead of Internet service providers, the worst rated industry sector.
Many of the same companies are the largest in both industry sectors, ACSI points out. Furthermore, many of them also offer service bundles that include fixed and wireless telephone along with Internet and Pay TV services. When it comes to Internet and Pay TV services consumers lack meaningful choice, ACSI says.
Illustrating this, Comcast and Time Warner Cable last year registered the biggest year-over-year drops in customer satisfaction ACSI has ever recorded. That put TWC in last place among the more than 300 companies ACSI surveyed.
That said, both companies' ACSI scores rebounded sharply in this year's survey. Comcast's ACSI score was up 15% in 1Q while TWC's rose 16%. The gains weren't enough to lift either cable MSO out of ACSI's bottom quartile, however; and TWC's brand will vanish given the completion of TWC's merger with Charter Communications.
Broadband cable's share of the national market is growing nonetheless. Cable broadband ISPs added a net 3.3 million subscribers in the 12 months from April 2015 to April 2016, according to Strategy Analytics.
That's driving overall growth in U.S. fixed broadband penetration, which approached 80%. Cable providers' share of subscriptions rose to exceed 62%.