Sponsored Content
The COVID-19 pandemic brings heightened awareness to the importance of a robust and stable communications network. Zyxel Communications is helping service providers across the globe ensure that their networks provide the necessary connectivity and cyber security for their communities to function during these difficult times.
As more people are forced to work and study from home, the impact on the network is quite profound. OpenVault reports a 41% increase in bandwidth consumption during normal business hours. This health crisis points to the importance of good network connectivity wherever you live. COVID-19 brings the true nature of the digital divide into real context.
Indeed, this pandemic illustrates the need for bringing quality broadband to every corner of the country. We at Zyxel salute our service provider partners who are delivering this needed connectivity to their communities during what might be their most vulnerable time.
Unfortunately, this type of crisis also encourages cyber criminals. Protecting the network and protecting customers from cybersecurity threats is critical at these times. Zyxel's eHomeShield creates a secure network, protecting your customers' privacy and all their devices from desktop computers and phones to smart TVs, gaming consoles and baby monitors inside the home.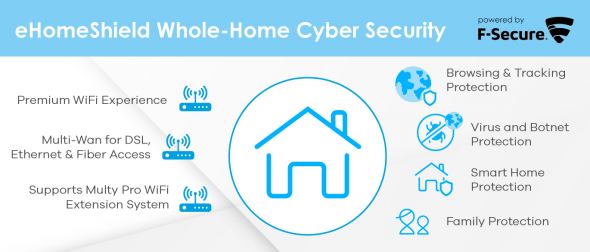 Visit our blog to learn more about how Zyxel is helping protect networks during this increased cybersecurity threat.
We at Zyxel and KGPCo hope everyone remains safe during this difficult time and we look forward to supporting you as you deliver these critical services to your community.
Interested in publishing a sponsored post to Telecompetitor? Contact us or call 240-450-2161.