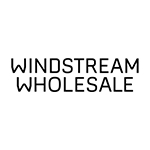 Windstream Wholesale international connectivity will expand as the result of a new agreement to use Telxius to connect the Windstream Wholesale core network to the Marea and Brusa Cable Station Landing in Virginia Beach, VA. Telxius is the telecommunication infrastructure company of global telecom company Telefónica Group.
"Windstream is excited to be one of the first U.S. national network operators in the MAREA and BRUSA landing station to provide this new level of connectivity options in Virginia Beach to support even the most aggressive and bandwidth-intensive digital initiatives," Joe Scattareggia, the President of Windstream Wholesale, said in a press release. "Our collaboration with Telxius is laying the foundation to provide customers connectivity and diversity options coast to coast to all of the major peering locations throughout the U.S. and beyond."
Windstream Wholesale International Connectivity
The access points are designed to provide high-speed access between Windstream Wholesale customers and Europe, South America, the Caribbean and points across the United States. Domestically, Windstream will provide high-bandwidth with low latency services to data and international hubs in Miami, New York City, Dallas, Los Angeles and San Jose. The network will offer diverse routing options for data delivery to Windstream-lit buildings across the country. Marea and Brusa subsea cables will reach European, South American and Caribbean countries.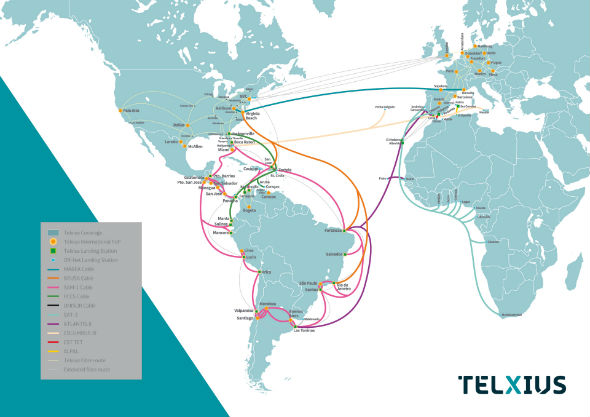 Windstream Wholesale has been extending and expanding its services. Last week, it said that it will use existing long-haul and fiber assets to extend its core network more than 200 miles to Montreal. Ultimately, the Windstream network will connect with Cologix's Montreal ecosystem, which includes its MTL3 data center at 1250 René-Lévesque.
In October 2018, Windstream Wholesale said that it planned to overlay its existing route between Dallas and Atlanta. It is, the company said, one of several express overbuilds planned for its core long-haul network.  The capacity is to be expanded to a maximum of 48 terabits per second. The upgrade will use Infinera's DTN-X ICE4 generation of optics and the FlexILS line system.