Windstream reported their quarterly results today and cited a potential turn around in consumer broadband trends. Windstream has been losing broadband subscribers by the thousands each quarter, and earlier this year announced they would begin bundling OTT through a partnership with DIRECTV NOW to help drive better broadband results.
Those results for the first quarter are mixed. Windstream still lost broadband subscribers for the quarter, down 2,200 in 1Q18 (and -4.1% year over year), but company executives say those tides are changing. They cited positive growth in March 2018 of 2K net new broadband adds and similar trends in April 2018 as proof of a coming turn around.
"This progress has driven meaningful improvements in our broadband subscriber trends, with March 2018 representing the best single month of high-speed internet adds since August of 2012, over five and a half years," noted Windstream CEO Tony Thomas on their quarterly earnings conference call today. "This positive momentum continued through April."
Thomas says their investments in Project Excel are now beginning to pay dividends and increases in speed are the primary driver. Broadband penetration of tiers of 25 Mbps or higher reached 28%, the company reported. That penetration of higher speeds will grow to 36% by the end of 2018.
Broadband speeds of 25 Mbps or higher are now available to 57% of Windstream's ILEC footprint, with 50 Mbps or higher available to over 1.3 million locations, Thomas noted. Interestingly, Thomas also revealed that Windstream launched fixed wireless in two ILEC exchanges last week, offering even faster speed capabilities of up to 200 Mbps.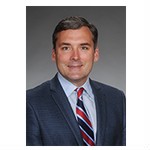 "This deployment will allow Windstream to meet CAF-II requirements in certain areas, as well as to challenge the competition with faster speeds in the marketplace," said Thomas.
Thomas also noted that the overall OTT trend helps Windstream, as consumers demand faster speeds, but their partnership with DIRECTV NOW hasn't had a direct impact yet.
"I would say OTT is helping drive the trends of broadband adoption, but bundling itself is not yet significant to Windstream," Thomas said in response to a question by an investment analyst.