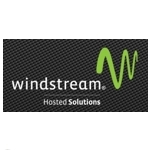 Windstream's ongoing transition from a local telephone company to an integrated  broadband and business services carrier is well documented. They are executing a very specific strategy to diversify their business and revenue sources away from traditional telephony.
Their latest move down this path – a new Windstream Hosted Solutions data center in Little Rock, Arkansas.  Built with flexibility as well as reliability and high capacity in mind, Windstream's looking to the 30,000-square foot facility to meet growing demand for the rapidly evolving cloud-based and dedicated managed services business opportunity nationwide.
Windstream's newest data center has been outfitted with redundant, 2N power distribution and parallel uninterruptible power supplies (UPS) to assure 24/7 availability. Redundant circuitry ensure no single point-of-failure. All core network gear is likewise fully redundant, according to a Windstream Hosted Solutions' press release.
"As more companies realize the benefits of cloud-based services, the demand for data centers that provide enhanced offerings and greater security has skyrocketed," said Kip Turco, Windstream Hosted Solutions' senior vice president of data center operations. "We have gone to great lengths to ensure that the services supplied to our business customers through the Little Rock data center are reliable, giving us the ability to provide the most secure and solid service available"
Windstream's offering SMBs through Fortune 100 enterprises the following Cloud and Managed Services from Little Rock:
Managed Security
Operating System Management
Database Management
Storage Solutions
Managed Disaster Recovery
Public, Private and Hybrid Cloud Solutions