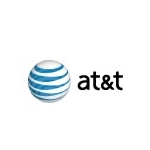 I'm always suspicious of announcements that come out late on a Friday afternoon – and in the case of AT&T's announcement Friday that it would purchase Leap Wireless,  it wasn't difficult to find a reason why the potential merger partners might want to minimize the attention paid to the announcement.
Not surprisingly for anyone who has been following the 700 MHz A-block debacle, AT&T aims to sell off the Leap Wireless A-block spectrum in the Chicago market as part of its plans to acquire that carrier.
"Leap's 700 MHz A-block spectrum in Chicago is not compatible with AT&T's network at this point in time," wrote an AT&T spokesman in response to an email inquiry from Telecompetitor.
Although the spokesman did not mention it, AT&T seems to have deliberately avoided acquiring any A-block spectrum even though that block is adjacent to AT&T's spectrum holdings in the B-block and lower C-block and, theoretically, should be attractive to the carrier. AT&T has a long-standing dislike for the A-block, claiming that devices capable of operating in the A-block are subject to interference from Channel 51 TV broadcasters. Channel 51 is operational in about 30 of the nation's 200+ TV markets, including Chicago.
Smaller carriers with A-block spectrum dispute AT&T's interference claims, and U.S. Cellular is offering service in the A-block,  although not in markets that have a TV station operating on Channel 51. Verizon Wireless has unused A-block spectrum in numerous markets but has not said much about the interference issue one way or another.
Leap paid $204 million for its Chicago A-block spectrum in August 2012 but has not built it out. Under the terms of the purchase agreement announced Friday, Leap shareholders will receive "a contingent right entitling them to the net proceeds received on the sale of Leap's 700 MHz A-block spectrum in Chicago," a press release issued Friday states.
The wording suggests that AT&T's offer of $15 per share for Leap Wireless assumes a zero value for the Chicago A-block license; hence any money earned from the sale of that license would go to Leap's current shareholders. The odds of that license being sold any time soon would appear poor, however. When Verizon Wireless attempted to sell A-block spectrum in numerous markets as a condition of being able to purchase AWS spectrum from the cable companies, Verizon was successful in selling only a small fraction of those licenses.
The FCC recently gave small carriers with A-block licenses additional time to build the spectrum out.  Initially small carriers had difficulty persuading manufacturers to build handsets to work in that band because the volumes required were unusually small, considering that no nationwide carrier was deploying service in that spectrum band. Since then U.S. Cellular has obtained some A-block devices, which should make it easier for smaller carriers to obtain the same.
But a different problem remains for A-block spectrum holders – how to offer their customers nationwide roaming. Because of the way international standards were established, devices capable of operating in the A-block can also work in the B-block or lower C-block, where AT&T has deployed service. But small carriers say AT&T has refused to allow devices capable of operating in the A-block on its network – even if the devices do not belong to AT&T's own customers.
The FCC for over a year has been exploring what it might do to enhance interoperability in the lower 700 MHz band and acting FCC Chairwoman Mignon Clyburn has said more than once that she would like to see the issue resolved.
To date the commission has taken no definitive action on 700 MHz interoperability. But this sure seems like an issue that could find its way into the AT&T and Leap Wireless merger conditions.