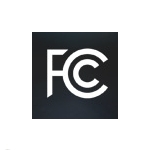 For anyone who hasn't had the time to wade through the FCC's 200-page notice of proposed rulemaking about the proposed voluntary auction of TV broadcast spectrum, the FCC has created a useful website on this topic.
The commission calls the website LEARN, for Learn Everything About Reverse Auctions Now, and it contains key information about sub-topics such as spectrum re-packing and proposed auction design. Particularly helpful is an 11-page summary of the voluntary broadcast auction NPRM, which includes information about TV broadcast spectrum, as well as highlighting issues that must be resolved before the FCC can move ahead with its auction plans.
The summary does a bit of leading (or at least attempting to lead) readers down the primrose path. For example, the summary only includes one of several proposals for how current TV broadcast spectrum would be reconfigured post-auction. Readers are encouraged to check the NPRM for alternative proposals on the open issues.
The status quo
Key facts about TV broadcast spectrum and plans for a voluntary auction of that spectrum noted in the summary include:
Broadcast television in the U.S. occupies 294 MHz of spectrum that has been assigned to individual television stations in 6 MHz blocks covering individual geographic areas.
Licenses eligible for auction are the UHF licenses in the 600 MHz band between and including Channel 14 and Channel 51 except Channel 37, which is used for radio astronomy and wireless medical telemetry.
Two of the four types of television licenses – full-power and Class A – are eligible for auction. The other two types – low-power TV and TV translator – are not eligible.
There are 1782 full-power and 465 Class A licenses in the U.S.
The largest television markets such as New York, Los Angeles and Chicago have at least 20 stations that are eligible for auction. The smallest markets such as Glendive, Mont.; Helena, Mont. and Juneau, Alaska have only one or two eligible stations.
Open issues
Key issues that must be resolved include how the post-auction 600 MHz band would be structured including any spectrum available for unlicensed use, how the auction would be structured, and options for re-packing spectrum.
One proposal for the 600 MHz band plan calls for separate uplink and downlink bands, with the uplink beginning at Channel 51 and expanding downward toward Channel 37 while the downlink would begin at Channel 36 and expand downward.
Auction plans are likely to include a reverse auction and a forward auction, which might be held sequentially or concurrently but in stages.
In the reverse auction broadcasters would compete against each other by naming the prices at which they would be willing to give up some or all their spectrum. The FCC envisions four options including not participating, giving up all spectrum and going off the air, giving up part of their spectrum and sharing a channel with another broadcaster or giving up spectrum and  moving to a VHF channel.
In the forward auction, wireless network operators would bid for spectrum made available through the reverse auction. The FCC is considering having network operators bid for a specific amount of spectrum that does not have a specific frequency within the 600 MHz band associated with it. The summary notes that this practice is common in European spectrum auctions. But at least one U.S. network operator – AT&T – has expressed reservations about the idea.
The FCC will need to move some broadcast television licensees that do not participate in the reverse auction or whose bids are not accepted to a different portion of the UHF band than what is currently licensed to them – a process known as "repacking." The goal is to free up a common spectrum band nationwide for auction.
Noting that the amount of spectrum freed up will vary from one market to another, the FCC proposes keeping the downlink spectrum band consistent nationwide while allowing the amount of uplink spectrum to vary from market to market.
Currently TV broadcast spectrum that is not in use by a licensee is available for unlicensed use via a dynamic database that keeps track of where spectrum is vacant. The FCC aims to preserve this option by making a "substantial" amount of 600 MHz spectrum available for unlicensed use. This would include vacant broadcast spectrum in the newly repacked band, two 6 MHz guard bands and any "remainder spectrum" resulting from "the uneven division of 6 MHz wide television channels into 5 MHz blocks." For the first time Channel 37 also would be available for unlicensed use by using database technology to protect existing users.