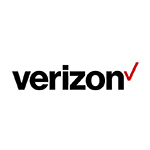 Verizon expects to remove some barriers to implementing software-defined networking (SDN) with its new Virtual Network Services (VNS) Solution Bundles, which the company launched today. Verizon VNS Solution Bundles are pre-packaged service chains that Verizon developed by working with Checkpoint Software, Cisco, Fortinet, Palo Alto Networks and other technology providers.
Additionally, Verizon's end-to-end orchestration and closed loop service assurance is designed to enable customers to essentially "point and click" to implement SDN solutions.
Verizon VNS Solution Bundles
Current VNS Solution Bundle options include software-defined wide area networking (SD-WAN) and network routing and security functions, which are available on Verizon's universal customer premises-based equipment (uCPE) and the hosted network services platform. Additional service chain options will be added to the library of bundles throughout 2018.
VNS Solution Bundles are enabled by Verizon Enterprise Orchestration and provide closed loop service assurance. The goal is a seamless transition from the rigid, traditional network model to an agile, resilient, and cost-efficient opex model that requires limited human touch to troubleshoot and manage.
Verizon's Virtual Network Services enables enterprises to deploy SDN solutions that leverage Verizon's open service provider ecosystem built on OpenStack. Additionally, Verizon's Enterprise Orchestration is designed to enable companies to meet market demands through automated service chains. All of Verizon's SDN solutions can be centrally contracted and billed for better management and control.
"By simplifying delivery of service chained virtualized network functions through their orchestration platform, Verizon has potentially shaved months from the deployment timeframe as well as significant associated configuration costs," said Ovum chief analyst Mike Sapien, in a prepared statement.
"We've removed the complexity and associated costs of manual deployment and management of global networks for our clients giving them competitive advantage," said Vickie Lonker, Verizon vice president of product management and development, in a prepared statement. "We tested and vetted these bundled solutions to remove the guesswork in matching up disparate technologies. We are able to do this because we have invested in building strong relationships across our technology provider community."