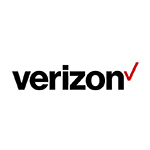 Verizon Enterprise Solutions has introduced a platform that provides enterprises that use virtualized networks with what the carrier says is a simpler and more centralized approach to pricing and billing. The offering, dubbed Verizon Virtual Network Services — One, aims to provide these companies with better cost control and lower capex.
Verizon Virtual Network Services — One
The fluid nature of virtualized networks makes it inefficient to base business billing on services provided by specific devices. "With Virtual Network Services – One, enterprises can now wrap all of their virtualized network into an operating expense software licensing model without needing to pay for hardware separately," Vickie Lonker, vice president of Network and Virtual Solutions for Verizon said in a press release. "Incorporating universal customer premise equipment (uCPE) into a commercial pricing and billing model is another of the many bottom line business benefits that come from network virtualization."
The key to the platform is to disaggregate pricing and billing from the underlying physical infrastructure. It is, in essence, an approach that brings virtualization to the business side of network. This virtualization uses a utility-based contracting and billing model to provide network functions on an "as-a-service" basis. This simplifies implementing, managing and maintaining multi-vendor hardware and software solutions; reduces the barrier to entry; and offers the flexibility to change vendors and functionality as the needs of a business dictate, the carrier said. Virtual Network Services-One uses the same approach for pricing and billing.
The platform offers single line-item, pay-as-you-go pricing and billing for hardware software and management services, the company said. Billing is handled on a monthly basis. A Verizon executive told SDxCentral that  software-defined wide-area networks (SD-WAN) and security are two "early favorite" Verizon Virtual Network Services.