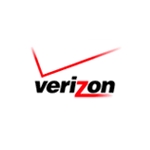 Verizon's higher-speed LTE service, dubbed XLTE, could be coming to parts of rural America. The carrier has made the decision to make the AWS-1 spectrum supporting XLTE available to wireless operators participating in its LTE in Rural America program, said Verizon Manager of Business Development Adam Lippmann in a breakout session about the LRA program at the BroadbandVision conference in Las Vegas last week.
That program, which currently has 21 rural carrier partners, enables those partners to lease spectrum from Verizon and use it to deploy LTE networks built to Verizon standards and to share those networks with Verizon and other LRA participants. To date those networks have used spectrum in the 700 MHz band, which has excellent propagation, minimizing the number of cell sites required and enabling Verizon and its partners to quickly deploy LTE service.
Verizon has virtually finished its LTE rollout in the 700 MHz band and has now begun to deploy LTE in the higher frequency AWS-1 band in high-traffic markets. When deployed in the AWS-1 band LTE service has shorter range but greater capacity.
Whether or how soon LRA members will want to deploy service in the AWS-1 band is unclear. Rural carriers generally may not need extra LTE capacity – or not the majority of the time. Two LRA members participating in the LRA breakout session said there are certain circumstances when they need greater capacity. Slayton Stewart, CEO of LRA participant Carolina West, cited the example of an annual music festival that draws 100,000 people to a town with a population of 6,600 in Carolina West's serving area.
Verizon Rural Partners Make Progress
Participants in the LRA program have made substantial progress on their deployments, Lippmann said. Eighteen networks have now launched service, addressing 2.4 million pops — a number that will climb to 2.9 million when all current LRA members have completed their deployments.
Also of interest were a pair of lists — one showing Verizon's role in its LRA partnerships and the other showing the partner's role.
What Verizon brings to the partnership includes:
Spectrum lease through 2029
Access to Verizon's core IP Multi-media Subsystem network
Nationwide roaming
Over-the-air SIM card provisioning
On the list of what the rural carrier provides were:
Towers and equipment shelters
eNode B radio cell sites
Ethernet backhaul at 50 Mbps or faster using fiber or microwave
Local branding and marketing
A network service level agreement
With regard to partners' network performance, Lippmann noted that "they sometimes beat our metrics," in which case engineers get together to identify best practices.
In some cases the service that LRA partners provide is better than traditional emergency communications service. Scott McCloud, senior Vice President and chief technology officer for LRA participant Bluegrass Cellular, noted, for example, that the Bluegrass LTE offering offers more privacy than "old two-way VHF" communications traditionally used by law enforcement.
McCloud also noted that paramedics sometimes use Bluegrass LTE for communications with local hospitals in fringe areas that are not well covered with traditional telemetry communications options.
Rural Partners Also Could Get VoLTE
Verizon also hopes to work with LRA partners to enable them to deploy voice over LTE — an offering that Verizon launched a few weeks ago, Lippmann said.