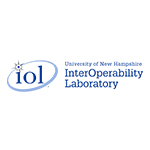 The University of New Hampshire InterOperability Laboratory (UNH-IOL) is putting its testing and certification resources behind the push to advance the G.fast ¨ultra-fast¨ broadband standard, the organization announced at the Broadband World Forum in London October 20.
Earlier this year, UNH-IOL conducted one of the first public demonstrations of G.fast interoperability and ability to deliver 4K Ultra HD TV.  In addition, UNH-IOL is running a G.fast Certification Beta Program in advance of G.fast's anticipated public launch in 2016. The lab is also supporting a growing consortium of companies that aim to launch commercial G.fast products and services.
G.fast Progress
Telcos are looking at G.fast as a means of further leveraging their DSL investments and infrastructure. Designed to deliver data transfer speeds from 150Mbps and 1Gbps over short distances (up to 500m), thereby offering telcos a means of avoiding the time and cost of laying fiber to the home or premises.
With the anticipated ability to deliver high-bandwidth multimedia content much faster than current DSL network architecture, telcos are also looking at G.fast as a means of competing against the cable industry's emerging DOCSIS 3.1 ultra-fast broadband standard, as well as fostering greater subscriber satisfaction and loyalty.
The G.fast Consortium in 2014 chose UNH-IOL as its first and only official G.fast Certification Program testing site. The program is on track for its official launch in next year's first half, according to UNH-IOL.
More than 12 Broadband Forum member companies are testing G.fast equipment or devices in UNH-IOL's advance ¨beta¨ testing and certification program. Aiming to shorten testing times post-launch, the G.fast Consortium is developing automation software.
"We're grateful to our Beta Program participants, who are helping to ensure that the official G.fast Certification Program will provide the best possible quality right from the start," UNH-IOL Senior Engineer Lincoln Lavoie was quoted in a news release.
"We'd also like to encourage all G.fast stakeholders to contact us now to get a head start on prepping their products and scheduling testing in advance of the formal program launch."
UNH-IOL is leading a group of vendors as they carry out a public demonstration of G.fast at the Broadband World Forum in London further demonstrating G.fast progress.
"The Broadband Forum's Interoperability Pavilion will showcase a number of technologies, including GPON, VDSL2, TR-069 and G.fast,¨ Broadband Forum CEO Robin Mesh highlighted. ¨We are delighted to welcome our partners at the UNH-IOL and applaud their progress toward G.fast testing that will deliver the range of certified products that the industry expects."