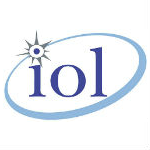 The Broadband Forum on June 16 announced the completion of the world's first G.fast equipment plugfest. Fourteen G.fast chipset and equipment manufacturers participated in the event, which took place in early June at the authorized G.fast testing/certification facilities at the University of New Hampshire, according to a Broadband Forum press release.
Designed to accommodate "ultra-fast" network throughput at speeds of up to 1 Gbps over short distances, the ITU-T standards setting organization approved the G.fast (G.9701) specification last December. The number and high profiles of companies that participated in the first G.fast plugfest illustrates the high level of commercial and industry interest in the new ultra-fast digital subscriber line (DSL) technology, Broadband Forum points out.
The G.fast Plugfest
"The plugfests clearly demonstrate the pace with which the industry is embracing the ITU-T's new G.fast technology," Broadband Forum chairman Kevin Foster stated. "G.fast is a significant answer to a pressing need for faster turnaround, time to market and ROI for vendors."
More specifically in terms of uses, G.fast offers telecom service providers the ability to roll out new bandwidth-heavy services such as 4K-TV, cloud and data services.
"The Broadband Forum has been preparing for this for some time with specifications and test plans, and this latest plugfest allows us to support vendors in bringing forward their chipsets and system devices and to support service providers in making informed decisions on the introduction of services," the industry association notes.
Added UNH-IOL senior engineer Lincoln Lavoie: "The UNH-IOL was excited to see such a great turn-out for the plugfest. This event was the first chance we've had to work directly with both the chipset and equipment companies in the lab, and is a large step forward in the preparations for the G.fast Certification Program, where we've begun to build the initial test setups."