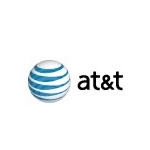 AT&T wants to discontinue offering DSL service to some customers in its TDM-to-IP transition trials, said FCC officials at the commission's monthly meeting today, where an update on plans for the trials was provided. The company envisions that its cellular-based Wireless Home Phone would replace DSL for many customers, the officials said, noting however that the FCC has concerns about whether the offering would be a suitable replacement.
FCC officials also noted today that the commission plans to select a "third party" to develop a research methodology for the TDM-to-IP transition trials and that AT&T has expressed its willingness to work with the third party, the officials said.
AT&T has told the FCC that it expects to seek approvals in the second half of 2015 to discontinue certain traditional TDM services, officials said. Based on the context in which the FCC officials discussed those requests, it appears that those requests would pertain specifically to areas where AT&T has proposed to conduct TDM-to-IP transition trials.
Between now and mid-2015, AT&T expects to resolve a number of open issues pertinent to the TDM-to-IP transition, including establishing appropriate replacement products, the FCC officials said.
TDM-to-IP Transition Plans
In January the FCC invited proposals for TDM-to-IP transition trials that would test the impact on consumers of replacing traditional voice and other TDM services with IP-based alternatives.

AT&T responded with a fairly detailed plan for a trial in a Florida community known as Kings Point and another in Carbon Hill, Alabama. Trial plans call for replacing traditional voice service with VoIP using the company's fiber-based U-verse offering or with Wireless Home Phone service, which enables a traditional phone to work over AT&T's wireless network. The company has been talking for years about phasing out traditional TDM services, arguing that such services are more costly to maintain and operate than IP-based alternatives.
FCC officials noted today that trial-related development efforts underway at AT&T include:
How to deliver a street address to 911 using the wireless-based service
Making replacement offerings compatible with alarm systems, medical alerts, fax machines and devices used to validate credit cards
Making replacement products TTY accessible
How to serve approximately 4% of the customers in Carbon Hill who do not have access to AT&T U-verse or to AT&T wireless service
As for AT&T's proposal to replace DSL with a cellular-based alternative, officials noted that cellular data alternatives today carry "meaningfully higher prices" than equivalent DSL offerings. They also noted that AT&T's cellular data offerings currently carry data usage allowances.
Using fiber-based alternatives raises a different question, the officials said — whether service can be maintained in the event of a power outage.
FCC Concerns
The officials also noted two public safety-related concerns that the industry as a whole would need to address as part of a TDM-to-IP transition:
How wireline alternatives would support government emergency telecommunications services (GETS), which enable public safety calls to go through when other callers are receiving "all circuits are busy" messages.
FCC Chairman Wheeler will be recusing himself from one aspect of TDM-to-IP trial planning. He noted that Earthlink wants to participate in TDM-to-IP transition trials and that as a former Earthlink board member he will not be involved in aspects of trial planning pertaining to that company.