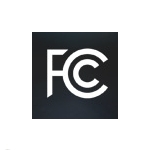 After years of debate, the telecom industry's technology transition is finally underway, dictating a traditional phone service phase out plan. The commission today voted to adopt rules designed to transition "switched access" service in FCC parlance to more modern technology.
In establishing new rules, however, the commission imposed some demanding requirements. For example, any replacement technologies must support fax machines, home security systems, medical monitoring devices, and other legacy equipment until 2025.
Traditional Phone Service Phase Out
The FCC technology transition, also known as the TDM-to-IP transition, aims to replace traditional voice infrastructure with alternatives based on voice over Internet protocol (VoIP) and wireless technologies. Incumbent carriers also want to replace aging copper network infrastructure with fiber and wireless. Carriers argue that requirements to keep traditional voice service operational prevent them from deploying broadband as broadly as they would like.
The commission today ruled that incumbent local exchange carriers are no longer dominant carriers for switched access services. ILECs wishing to discontinue switched access services must show that an adequate replacement exists.  To be considered an "adequate replacement," the alternative service must meet three criteria.
It must offer "substantially similar" network performance and service quality.
It must ensure that critical applications such as 911 service remain available.
It must support key applications, such as interoperability with fax and home security devices, until 2025.
FCC officials also noted that the approval process could take longer if the replacement service is more costly than the legacy switched access service it replaces.
Implementation Challenges
Requirements to support fax machines, alarm systems and the like have created challenges in the past as carriers have attempted to phase out traditional voice services.  When AT&T conducted technology transition trials, concerns about full support for such devices may have played a role in regulators' decision to prevent the carrier from converting customers unless customers requested conversion.
The traditional phone service phase out also raises other issues not discussed at today's meeting. One issue is how long replacement services will be required to operate in the event of a power failure. Another is whether competitors should have access to retired telco copper.
Appropriate transition plans for telcos' wholesale customers are another concern. And there are others as well. Telecompetitor will aim to report more on these details when the FCC technology transition orders and declaratory ruling are publicly released.
Also at today's meeting the FCC adopted the Spectrum Frontiers proposal aimed at freeing up high-frequency spectrum for 5G services. That proposal was previewed by FCC Chairman Tom Wheeler several weeks ago.