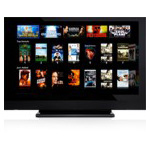 The last few days have revealed significant OTT video setbacks, resulting in a tough week for the closely followed trend. Several high profile OTT efforts have experienced setbacks, adding fuel to the argument that OTT's future is somewhat cloudy.
First in the chain of events was publicity surrounding the 'nail in the coffin' for ZillionTV. The once high flying OTT video darling reportedly had so much promise that Qwest invested $10 million in the effort. Multichannel News reports the investors for the shuttered streaming video service are shopping its remaining assets.
That news was followed over the weekend with an update about Sezmi, another OTT video provider who would have been a competitor to ZillionTV. Sezmi is actually in business, selling a set-top-box/DVR direct to consumers in select markets and offers multiple subscription OTT streaming options.
Sezmi is scaling back these options, ending their $20/month package that included Internet delivery of 23 linear cable channels including popular ones like TBS, TNT, CNN, and Discovery Channel, among others. The Select Plus service was only available in Los Angeles, and it will end on December 28th.
Sezmi is now only offering a $5/month plan that combines local broadcast channels, and a mix of VOD and web content. Sezmi currently offers its service in 36 markets.
Last, but certainly not least, is news that Google TV is struggling – so much so they've decided to pull the plug on much of their efforts at the upcoming Consumer Electronics Show. That's big news, considering CES is prime time for introducing or expanding a product like Google TV. The New York Times reports that Google has asked many of its Google TV partners to scale back or completely stop Google TV product demonstrations, while they work to improve its offer.
Google TV has received a lukewarm response, at best, to its 2010 launch of Google TV. Sales are way below expectations and content partners are blocking access to key online content for Google TV users.
All of this is great fodder for OTT pessimists, of which there are many. But these developments certainly don't signal any firm direction for OTT video, negative or positive. They do reveal that industry and business model disruption is not an easy business, despite the hype and buzz it creates. The jury is definitely still out regarding OTT video and its implications.